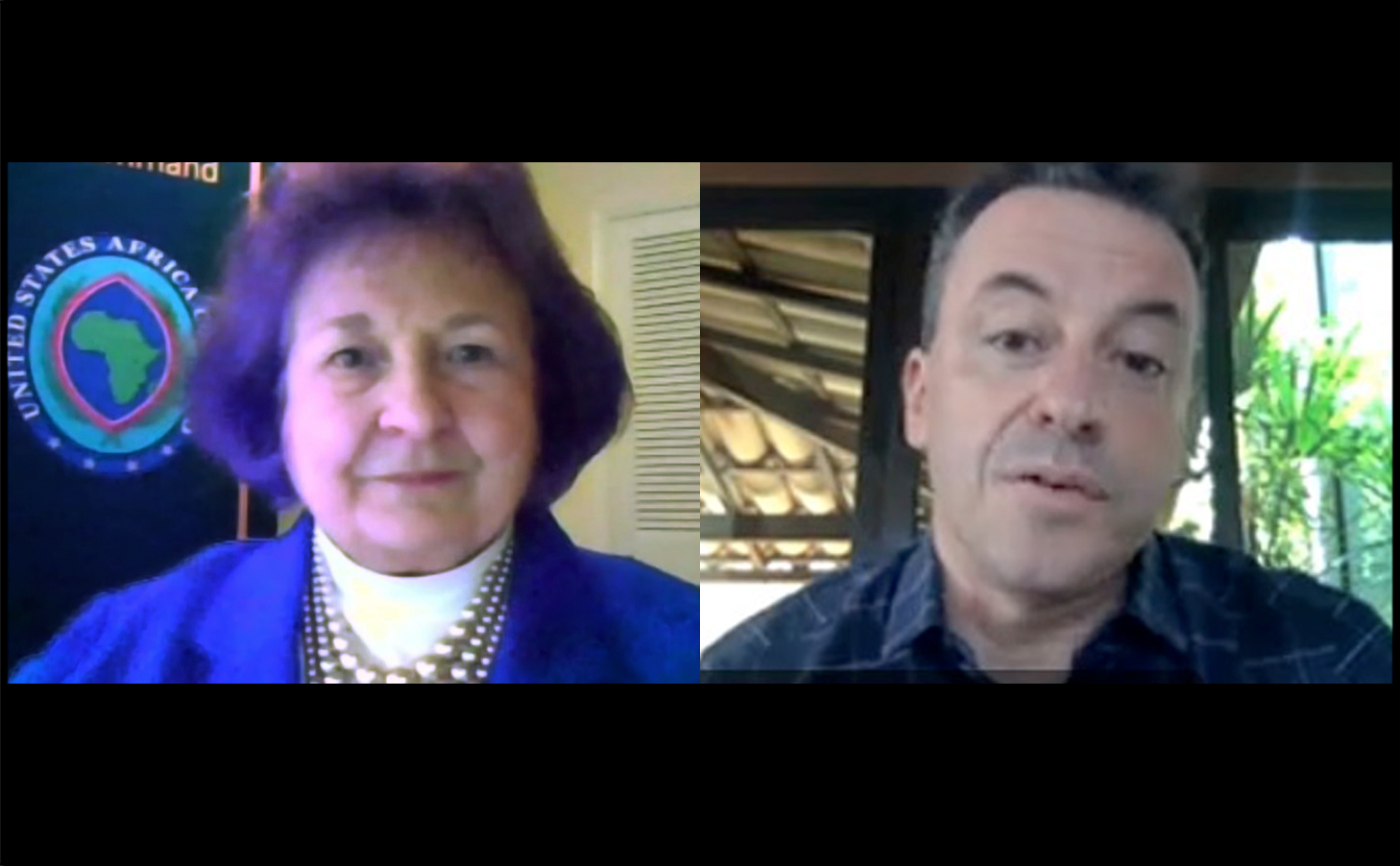 On 4 October 2023, NESA Center Professor Anne Moisan and Academic Specialist Fahad Malaikah conducted the "Transnational Threats: A Look at Shared Illicit Activities – Illegal Mining, Cultural Smuggling, and Wildlife Crime" Online Round Table, the last in the series of in-person and online sessions for 2023. This specific session was Part II/II with NESA-AFRICOM Alumni from the 1–4 May 2023 session held in Bangkok, Thailand, and other NESA-AFRICOM Workshops.
"Illegal Mining, Cultural Smuggling, and Wildlife Crime" has taken on new meaning as a result of the increased focus on the effects of climate change and the war in Ukraine. Given that these issues affect countries across the globe and crossing many continents, the speaker provided the participants a number of common challenges to address.
Governments have also come to realize it is hard to counter these challenges with their usual toolkits. Likewise, our partners in the Americas, Africa, and South Asia live the reality every day of criminal groups using violence, corruption, and information operations to promote their goals. Too often, governments are unable to adjust their strategies quickly, provide credible and effective public outreach/education, and are mired in state corruption at all levels.
The speaker is a NESA-AFRICOM and a William J. Perry Center for Hemispheric Defense Studies (WJPC) Alumni, Dr. Christian Vianna de Azevedo, a Special Agent with the Brazilian Federal Police for the past 20 years, currently serving as the Under Secretary of Justice and Public Security for Intelligence and Integration within the Department of Justice and Public Security in the State of Minas Gerais – Brazil. His areas of expertise include intelligence, counterterrorism, and countering transnational organized crime, with extensive experience in transnational crime investigations and counterterrorism, both in Brazil and overseas, where he was recently deployed for one year in the Middle East region to investigate transnational terrorism threats and terrorism facilitation (crime x terror nexus).
Twenty-one NESA-AFRICOM Alumni from 12 countries who participated in Part I in Bangkok and other NESA-AFRICOM workshops logged in to the online session to discuss not only illicit activities but also initiatives and recommendations to combat this growing threat.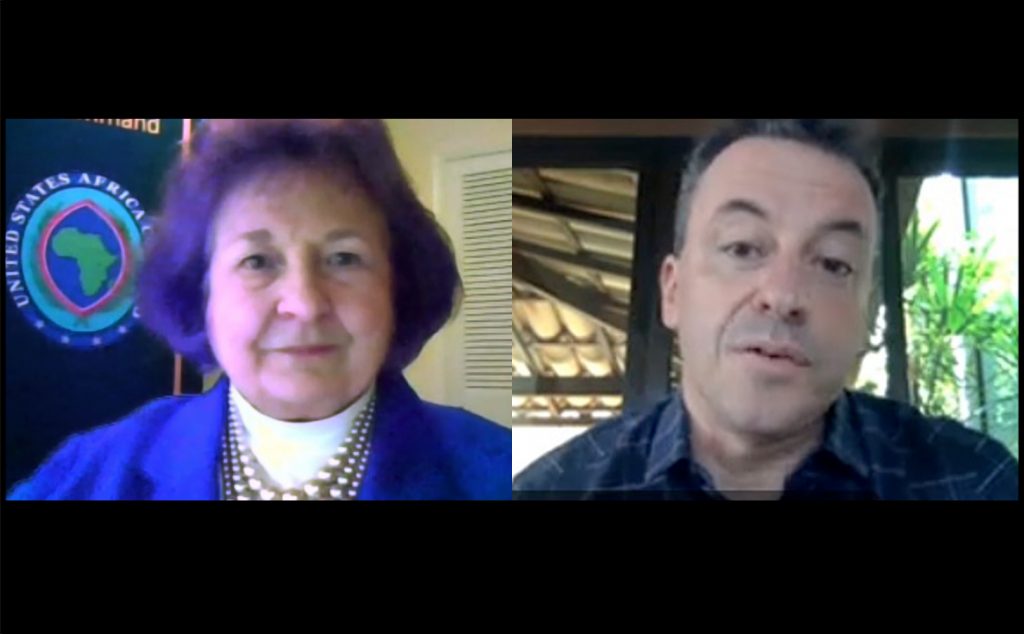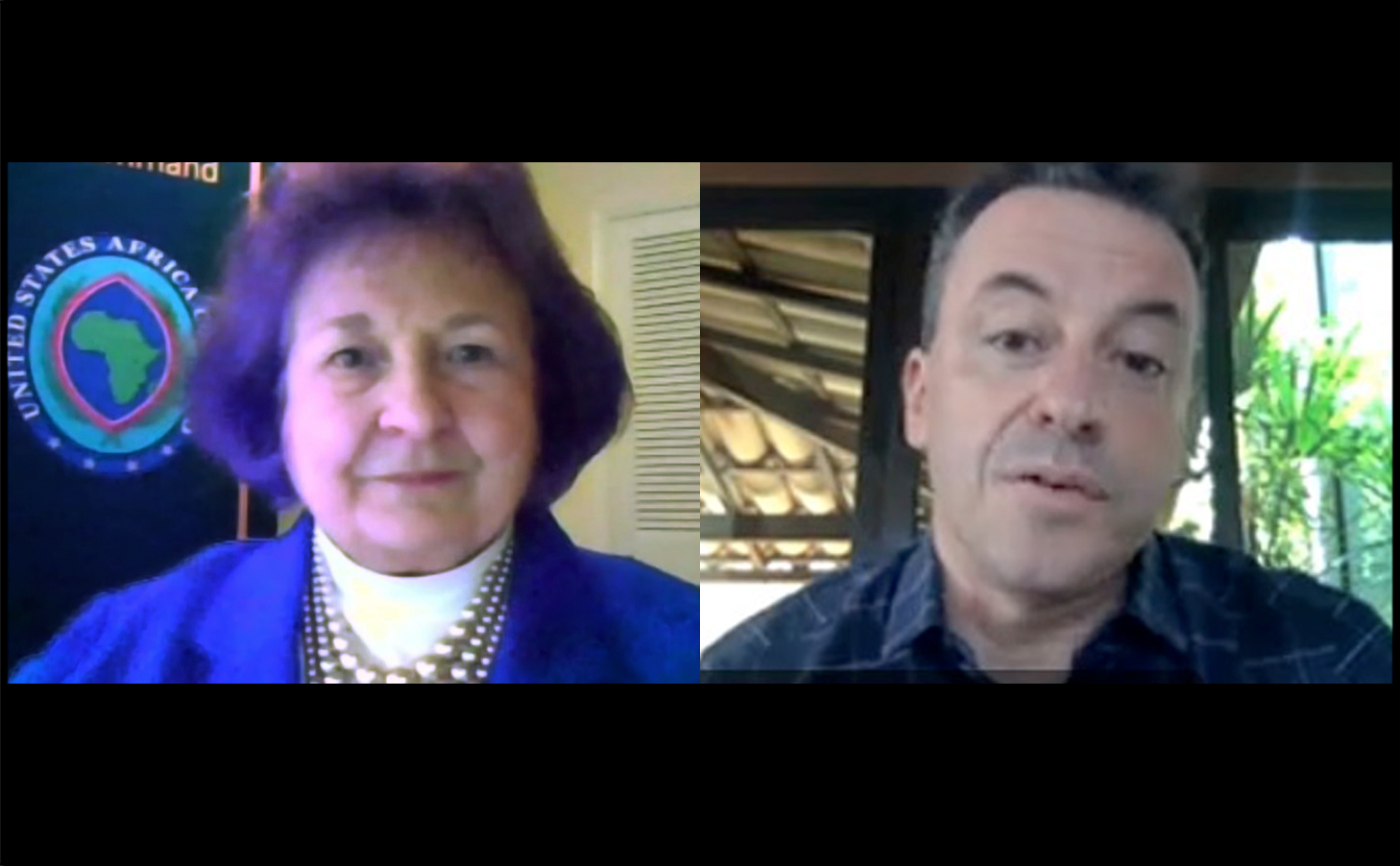 Read about the three back-to-back workshop series in Bangkok, Thailand from  29 April – 6 May 2023. https://nesa-center.org/nesa-africom_workshops_and_nesacenter_wps_e-book/
Read about the NESA-AFRICOM Transnational Threats: Criminal Insurgency Online Round Table held on 26 October 2022. https://nesa-center.org/nesa-africom-transnational-threats-criminal-insurgency-online-round-table/
The views presented in this article are those of the speaker or author and do not necessarily represent the views of DoD or its components.