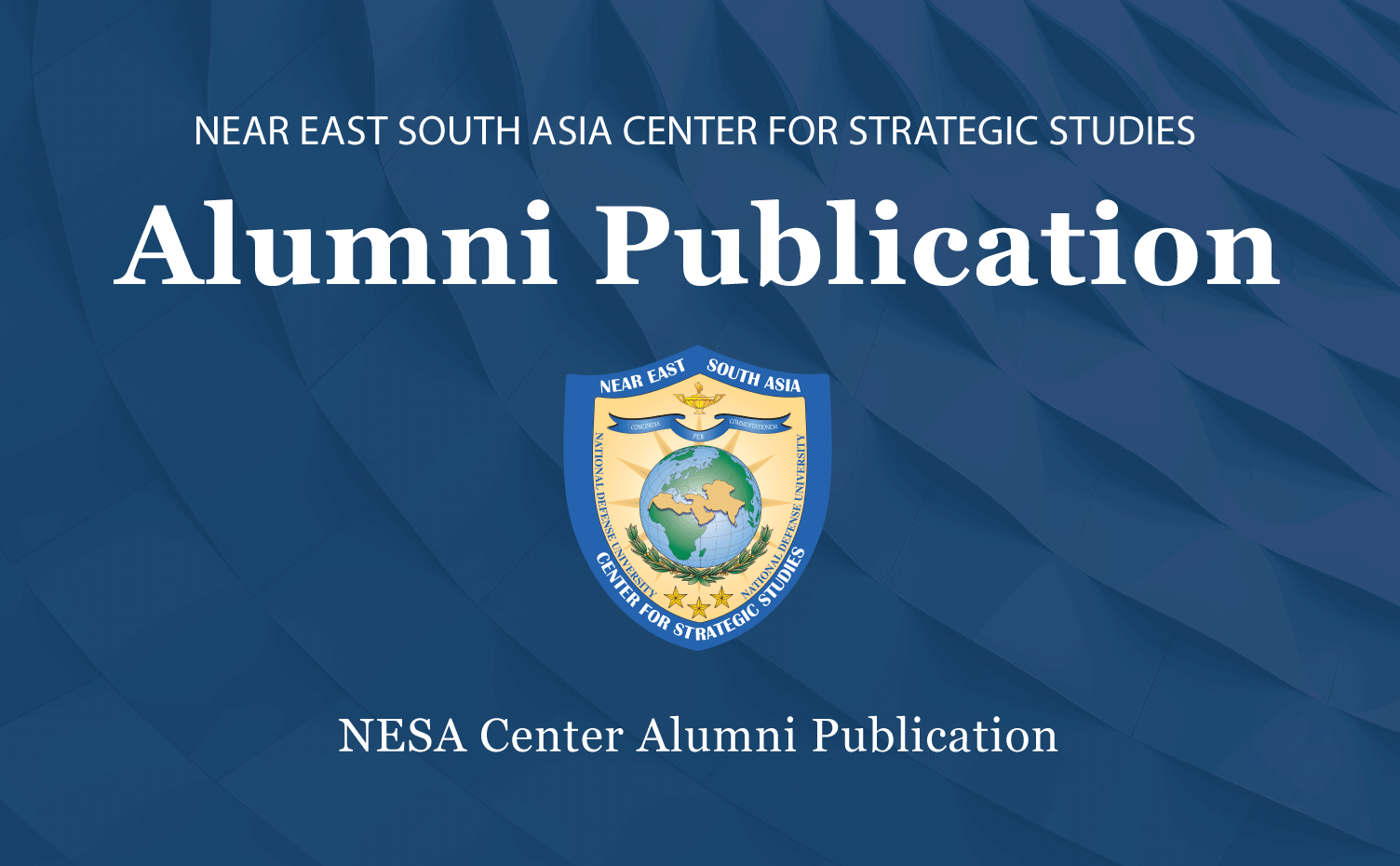 NESA Center Alumni Publication
Moha Ennaji, NESA Center Alumnus, President of the South North Center for Intercultural Dialogue and Migration Studies in Morocco. His most recent books include Managing Cultural Diversity in the Mediterranean Region and Multiculturalism and Democracy in North Africa: Aftermath of the Arab Spring.
4 October 2023
In his address at the climate change summit in Nairobi, António Guterres, the Secretary-General of the United Nations, stated that Africa is responsible for just 4% of global emissions, while the world's 20 richest nations produce 80 % of the carbon emissions that are driving climate change.
Due to the widespread impacts of climate change, this continent of over 1.3 billion people is losing 5 % to 15 % of its gross domestic product growth annually. Seventeen of the twenty countries most affected by climate change are located in Africa.
At the G20 Leaders' Summit in New Delhi last August, where the G20 nations committed to accelerate their actions to address environmental crises and challenges, including climate change, there was a clear sense of urgency to address rising temperatures and climate change.
The New Delhi declaration agreed by the G20 echoed the determination to pursue additional endeavors to reduce the global average temperature surge to 1.5°C. It was decided to continue and boost action to triple renewable energy production worldwide through the use of current objectives and programs, as well as to corroborate analogous targets for zero and low-emission technologies, in accordance with national conditions by 2030.
Because the difficulties are shared, countries set objectives and work together. This progress is encouraging, but we need operative multilateralism that is consistent with climate change, peace, development, solidarity and security, because the more unstable the climate, the more instability increases, as was highlighted in the last UN General Assembly where world leaders explored solutions to the intertwined global challenges to advance peace, security, and sustainable development.
According to a new study published by the World Weather Attribution research team, many African countries, including Morocco, Algeria, Mauritania, Tunisia, and the Sahel, have recently experienced an abnormal and unusual rise in temperature.
During the summer season, cities in North Africa were affected by the heat wave, with temperatures exceeding 41 degrees Celsius in some of them, such as Tlemcen in Algeria and the cities of Marrakesh and Taroudant in Morocco , where a deadly earthquake caused the death of more than 3,000 people and left thousands homeless. The blow to development is everywhere, with increasing hunger and dispersion. Broken infrastructure, systems stretched to the limit, all made worse by climate chaos.
For several years, African countries have faced severe droughts, which have caused damage to crops that were already at risk due to growing water scarcity caused by climate change and water consumption. Persistent vulnerability, aggravated by climate change, is at the origin of the food crisis in the Central Sahel.
Similarly, the human-induced climate change increased the severity of droughts in the Horn of Africa and worsened severe rainfall, which resulted in severe flooding in very defenseless communities in West Africa. More than 11,300 people were killed and thousands were missing in the recent floods in Libya, which swept away whole neighborhoods and destroyed homes.
Africa is also hardest hit with forest fires burning 4.23 million square kilometers per year. Last summer, North African countries had awful fire-weather conditions that caused large wildfires and forced thousands of people to leave their homes.
African countries are making arduous attempts to resolve these challenges. For instance, my native country, Morocco, has allocated a significant budget of $14.5 billion to address the detrimental consequences of the drought and the water deficit. In particular, projects for the construction of seawater desalination stations are underway, and emergency measures are taken to combat the effects of successive droughts and strengthen the supply of drinking water to affected rural areas. Twenty new planned dams are also planned to increase the storage capacity of 6.6 billion m3 of fresh water.
Efforts are made in the Greater Horn of Africa, where enormous hydropower dams in Ethiopia, Kenya, and Sudan account for over 85% of the region's electricity production from renewable sources. Solar and wind energy projects are effected in Morocco, Tunisia, and Egypt. Mozambique obtains almost all of its energy from renewable and environmentally friendly sources. South Sudan has built huge solar installations. To accomplish the specific UN climate change objectives (SDGs) and work toward achieving them, we need immediate and intermediate policies and actions, and North-South cooperation and South-South partnership must be strengthened.
In the Africa summit's final statement, world leaders were urged "to support the proposal for a global carbon taxation regime, including a carbon tax on fossil fuel trade, maritime transport, and aviation." 
The worst effects of climate change can still be avoided, but only if swift, consistent action is implemented.
First, in order to prevent temperature increases and their effects, we need to step up our climate efforts and move quickly. The G20 nations must stop relying on fossil fuels and make investments in a fair and just transition.
Second, industrialized countries must present a clear and credible road map to reform the world financial system by 2025 as a first step towards allocating at least 50 per cent of all climate funding to adaptation. In order to help developing (African) nations in creating really sustainable economies, an effective debt-relief mechanism that enables payment suspensions, longer loan terms, and lower rates is needed.
Thirdly, we must establish Africa as a global leader in green growth and renewable energy. The potential for renewable energy in the continent is abundant. 30% of the mineral reserves necessary for renewable and low-carbon technologies like solar power, electric vehicles, and battery storage are found in Africa.
Despite having 60% of the world's top solar resources, Africa has received only 2% of all worldwide investments in renewable energy over the past two decades.
Fourth, African nations must keep making investments in cutting-edge green economies that are based on renewable energy. Renewable energy sources could significantly improve green economies, create jobs, and drive development if Africans had enough access to affordable financial resources and technological support, especially by providing access to electricity to the nearly 600 million people in Africa who currently lack it.
African leaders will present the Nairobi Declaration at the COP28 summit, due to take place in the United Arab Emirates in late November. This conference is expected to increase awareness of the urgency of taking serious action against climate change and of aiding developing nations in their transition to green economies powered by renewable energy sources.
Read Moha Ennaji's previous paper titled, "U.S. Confirms Full Sovereignty of Morocco over the Sahara in Exchange for Recognizing Israel," posted in January 2021.
US Confirms Full Sovereignty of Morocco over the Sahara in Exchange for Recognizing Israel
The views presented in this article are those of the speaker or author and do not necessarily represent the views of DoD or its components.