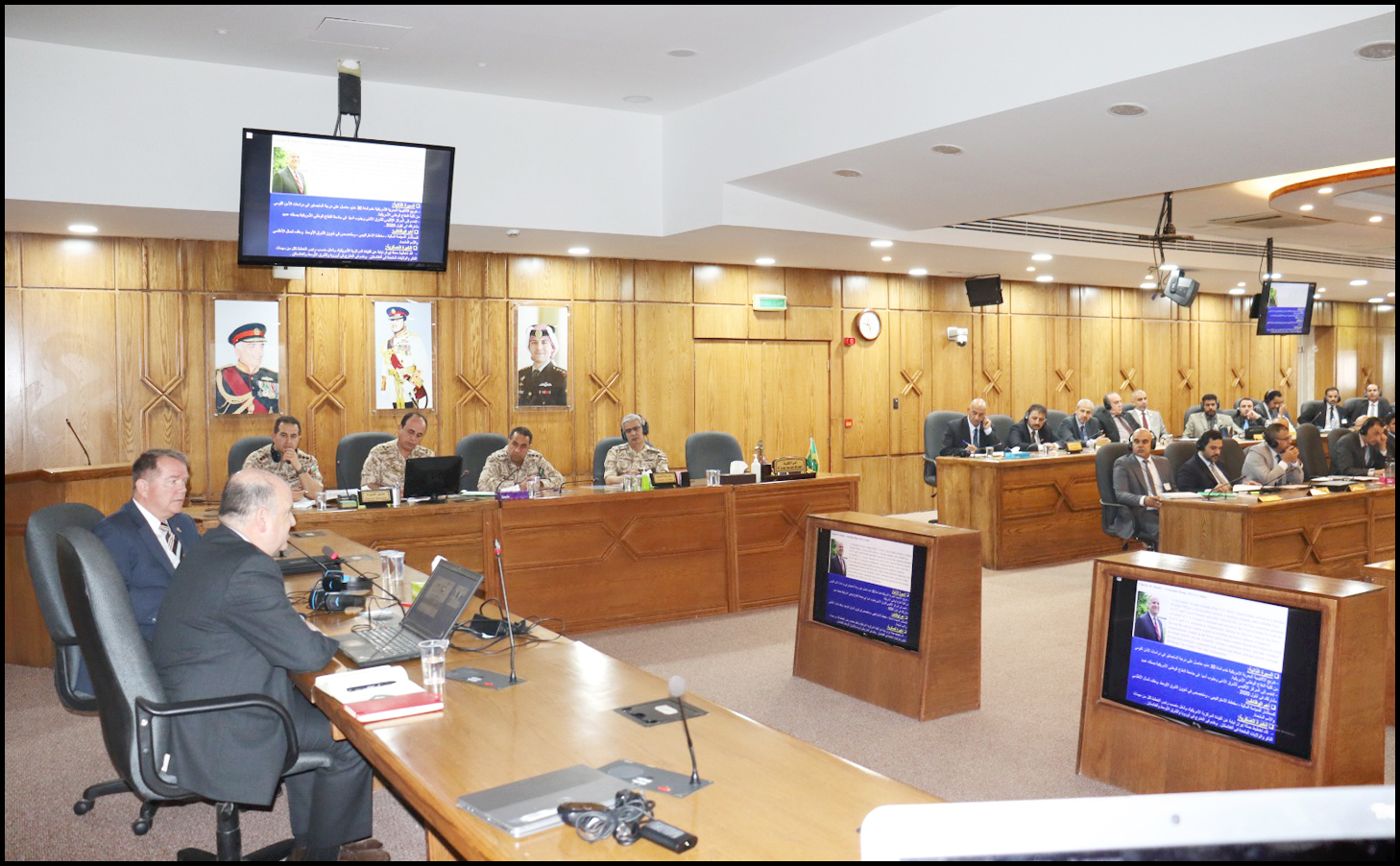 From 21–30 August 2023, the NESA Center conducted the "Perspectives on Strategic Leadership Seminar" with students and faculty of the Royal Jordanian National Defense College (RJNDC) in Amman, Jordan. Seminar content and instruction was led by NESA Center Associate Dean Charles Marks and Professor Richard Wiersema. Training services on alumni resources and induction into the NESA Center alumni community was conducted by Program Manager, Outreach & Engagement Christopher Muller.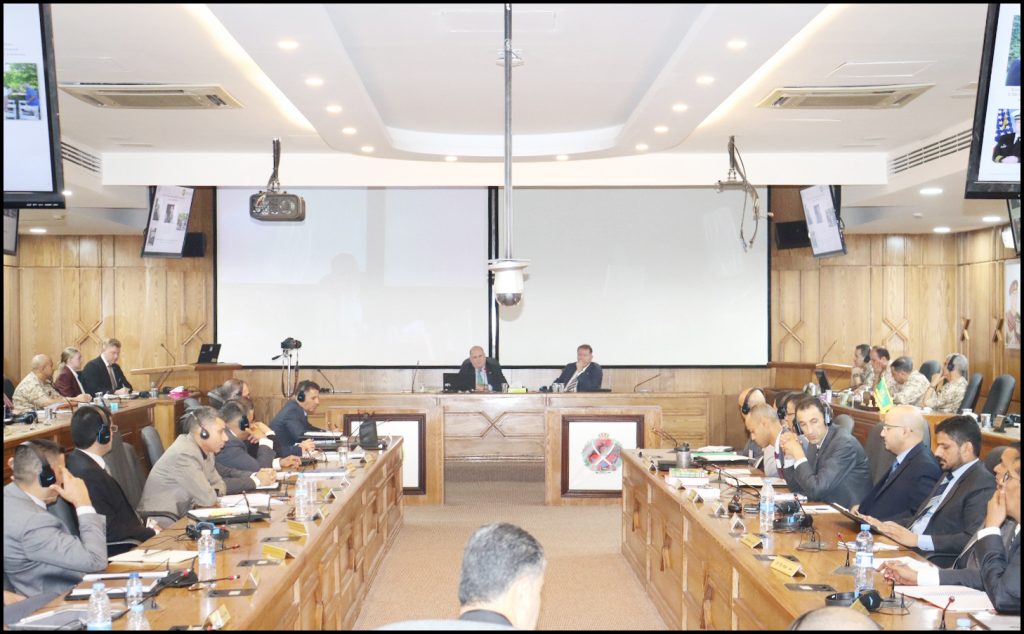 Each day of the seminar began with a lesson on strategic leadership and thinking, followed by a case study centered on strategic decision-making. In the afternoons, NESA Center faculty worked with the RJNDC faculty to debrief the daily sessions and plan for upcoming lessons. The final case study was delivered by RJNDC faculty in a seminar-style environment across eight smaller breakout groups. The final case study focused on the transnational Captagon narcotics trade underpinning the Assad regime in Syria, a contemporary issue that Jordan is facing.
The administration of the seminar coincided with the start of the academic year for more than 150 students across two master's programs in Counterterrorism and Defense Studies. The attendees included Jordanian officers and civilians, as well as international students from Bahrain, Egypt, Kuwait, Oman, Pakistan, the Palestinian Authority, Qatar, Saudi Arabia, Taiwan, the United Arab Emirates, and the United States of America. The RJNDC provides Professional Military Education (PME) opportunities for armed forces members, as well as personnel from various ministries, including the Ministry of Defense, Ministry of the Interior, Ministry of Communication and Information, Ministry of Education, and the Public Security Directorate.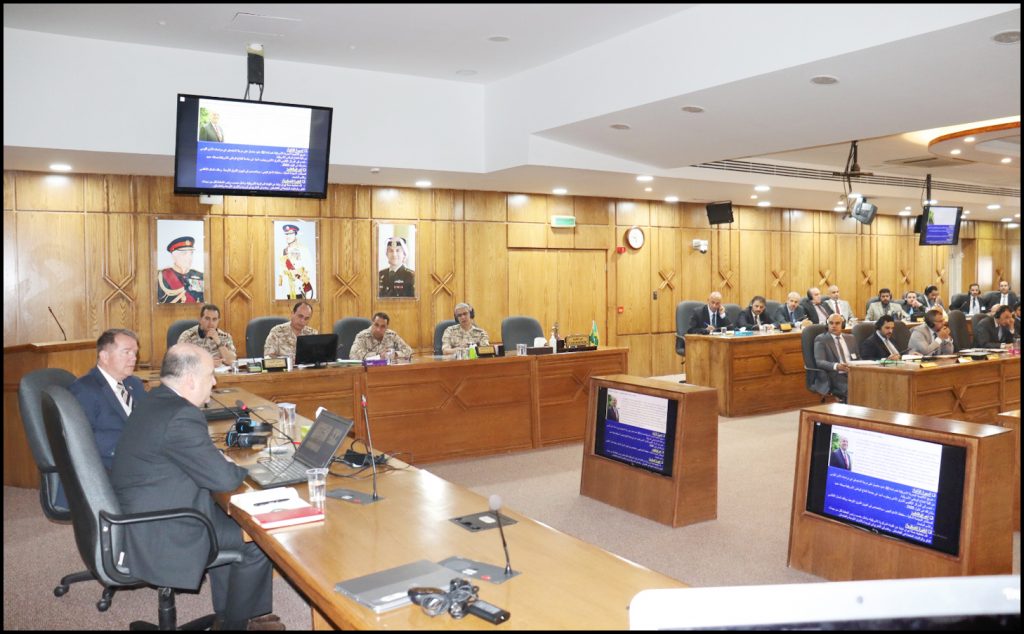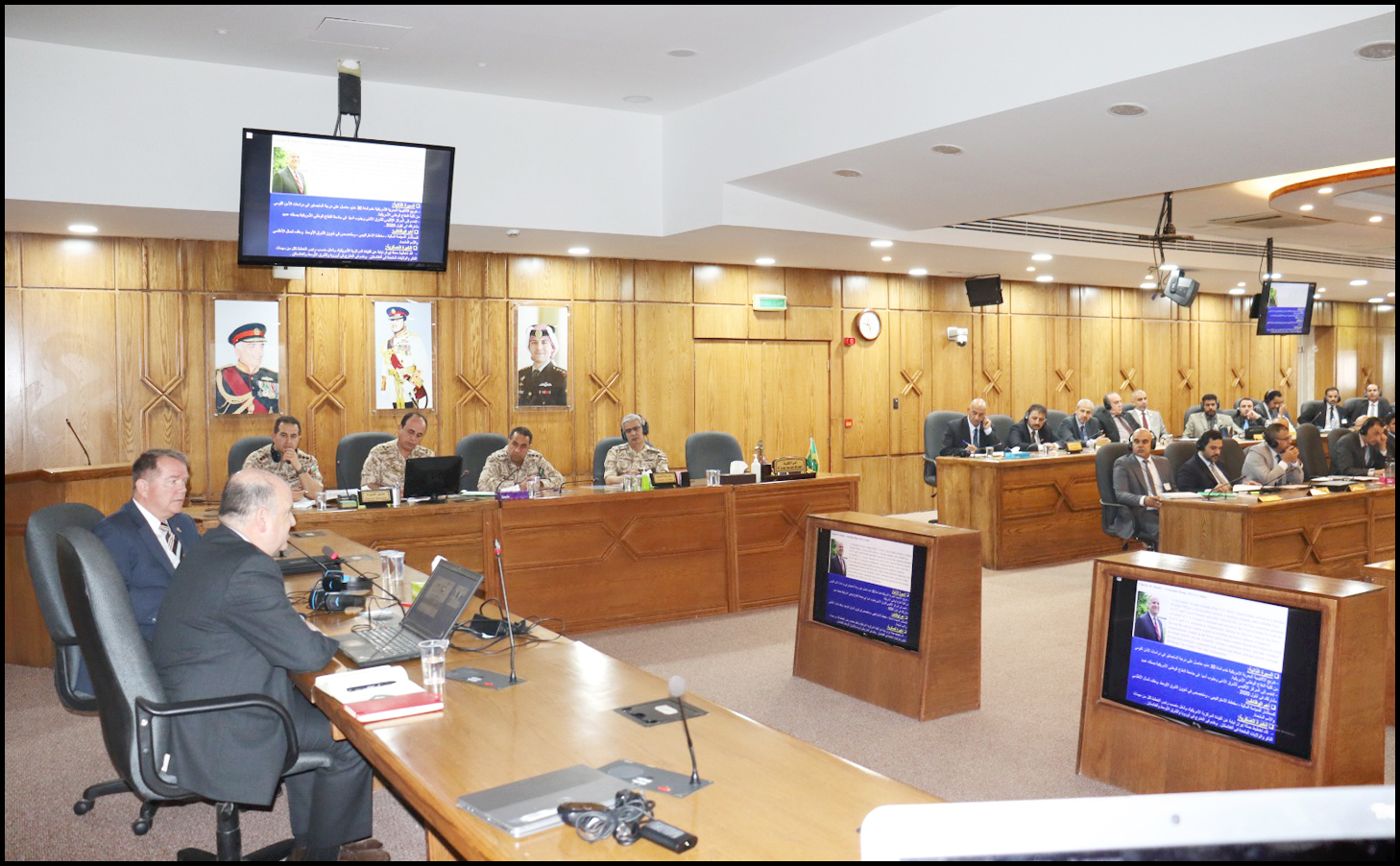 All participants were welcomed into the NESA Center alumni community, enabling access to the National Defense University research library, on-demand NESA Center online courses, and additional resources administered through the GlobalNET online platform. At the end of the two-week seminar, the NESA Center and the RJNDC formalized a Memorandum of Understanding between the two institutions, with a new collaborative plan underway for the next two academic years.
Read about the previous Perspectives on Strategic Leadership Seminar, held from 25-27 July 2022.
Royal Jordanian National Defense College: Perspectives on Strategic Leadership Seminar
The views presented in this article are those of the speaker or author and do not necessarily represent the views of DoD or its components.