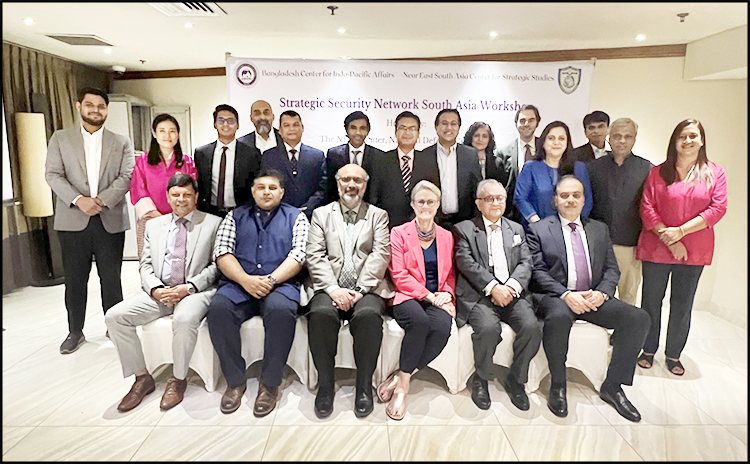 From 28–30 August 2023, the Near East South Asia (NESA) Center for Strategic Studies, in partnership with the Bangladesh Center for Indo-Pacific Affairs (BCIPA) Department of International Relations, Jahangirnagar University, hosted a Strategic Studies Network (SSN) seminar titled "Security Trends & Challenges in South Asia" in Dhaka, Bangladesh. The SSN is a NESA Center initiative that promotes effective communications and strategic capacity through free and candid interaction in an academic environment to achieve regional cooperation for security issues.
The day before the seminar sessions, the U.S. Ambassador to Bangladesh, Ambassador Peter Haas, and the Foreign Secretary of Bangladesh, Ambassador Masud Momen, addressed the group during the welcome dinner. Several senior Bangladeshi diplomats, police, and intelligence officials, besides the Australian High Commissioner, attended the dinner.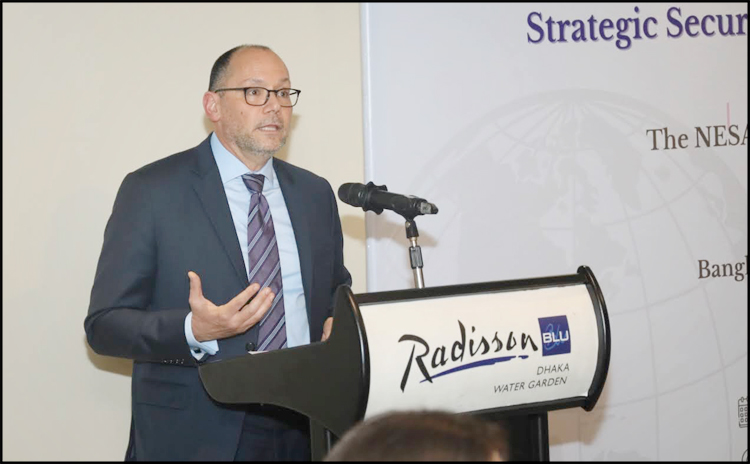 Seminar Director Dr. Hassan Abbas provided introductory remarks on the first day. Day one of the seminar also included remarks by the Seminar Co-host, Dr. Shahab Enam Khan from BCIPA, and brief participant introductions. The 19 participants were mostly NESA Center alums representing all South Asian states except the Maldives. They actively engaged in seminar presentations and discussions during seven seminar sessions over two days. Policy discussions and debates focused on issues ranging from emerging security threats and climate change to religious extremism, rule of law issues, and demographic challenges (including the explosive refugee crisis in Bangladesh). On 29 August 2023, shortly after the last session for the day, NESA hosted an alumni-only event where 53 local NESA Center alumni met to further network with their peers.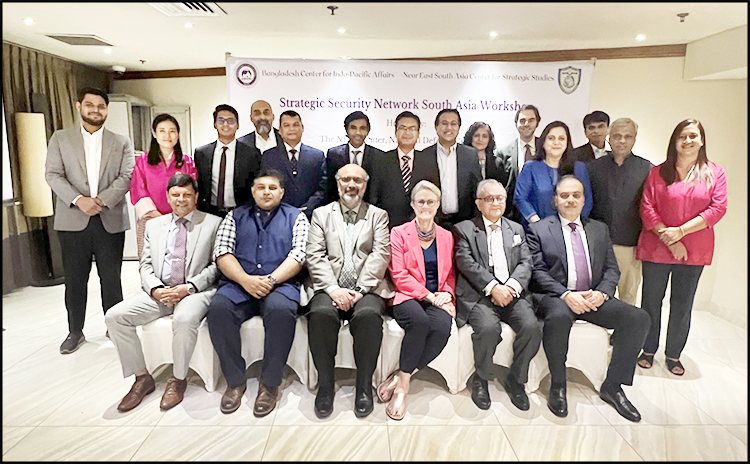 While analyzing the nature of security challenges in South Asia, participants contended that traditional and newly emerging security threats are often interlinked. In the context of domestic security threats, providing basic rights to all citizens was seen as an essential step towards conflict resolution. The rule of law struggles and dealing with the politicization of intelligence were mentioned as important issues in policing and counterterrorism efforts. Many participants emphasized the need to acknowledge and recognize the voices and views of smaller states of South Asia. They appreciated that this seminar was taking place in a South Asian capital. One of the important conclusions of the discussions was the need for South Asia to collectively think about a regional security strategy.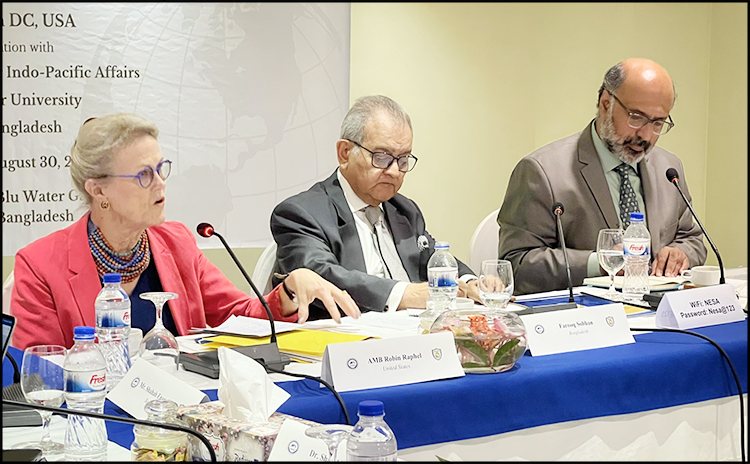 Read about the previous SSN titled "Connecting Central Asia, the South Caucasus, and Beyond," from 9–12 July 2023.
The views presented in this article are those of the speaker or author and do not necessarily represent the views of DoD or its components.