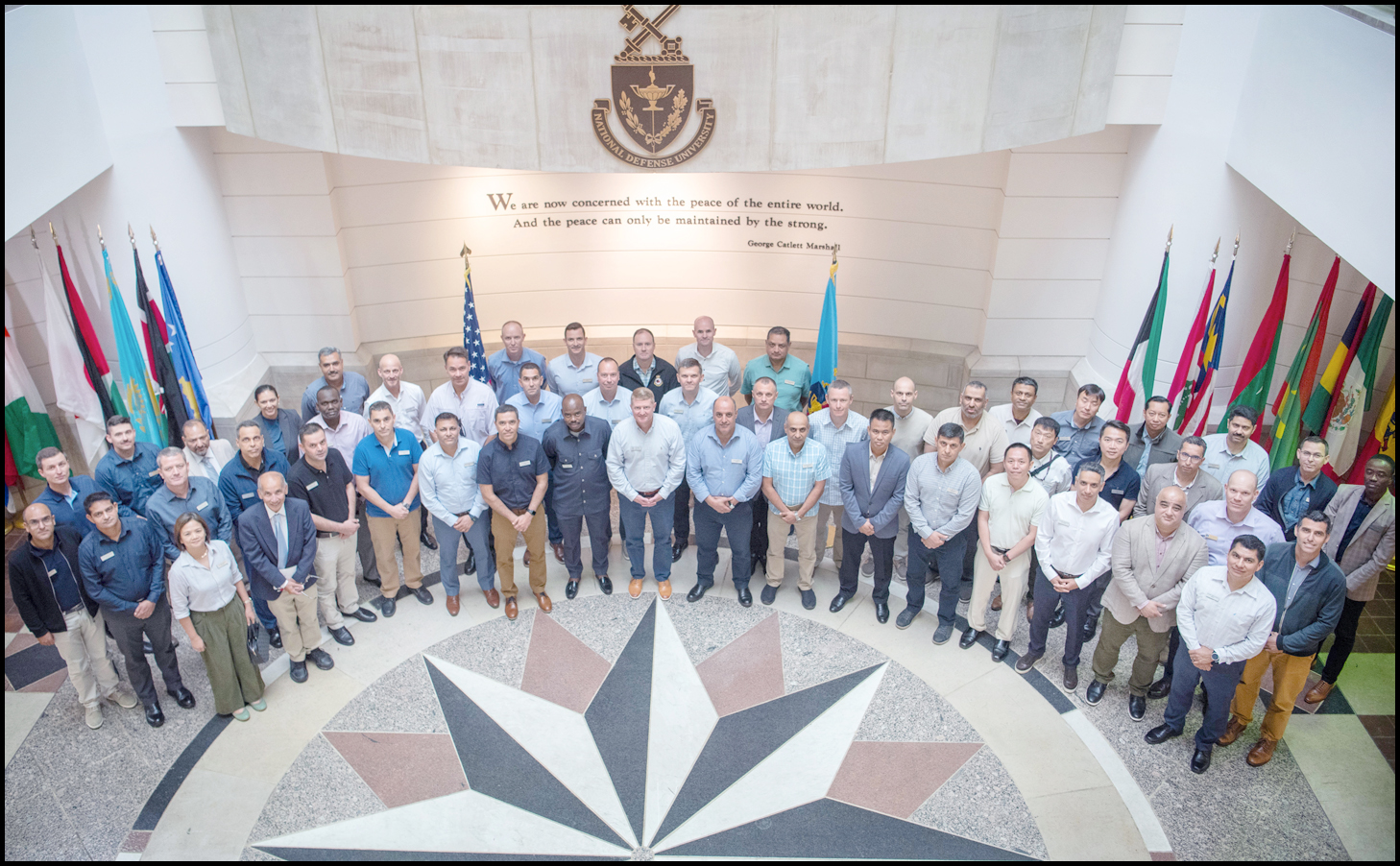 On 23 June 2023, the Near East South Asia Center for Strategic Studies (NESA Center) hosted 54 international fellows and faculty from the Air War College. The students were briefed at Fort McNair in Washington, D.C. by NESA Center Academic Dean Dr. Roger Kangas on the Security Implications of Russia's Invasion of Ukraine and NESA Center Professor Dr. Gawdat Bahgat on Security Challenges in the Middle East. Following lunch, Africa Center for Strategic Studies (Africa Center) Professor Dr. Anouar Boukhars led a discussion on Security Challenges in Africa and NESA Center Distinguished Professor Hassan Abbas spoke on The Taliban in Afghanistan.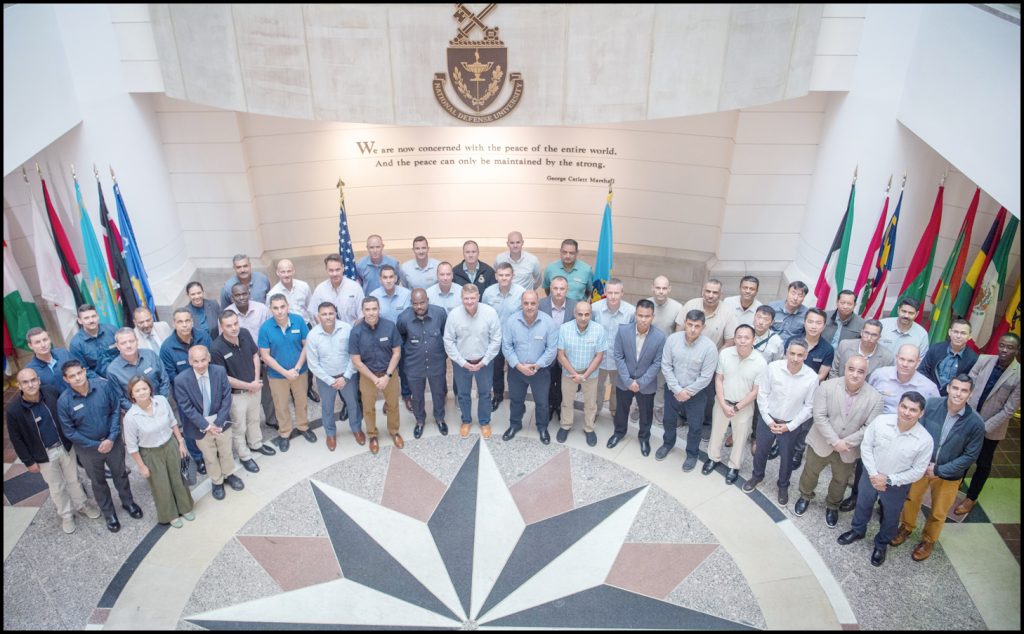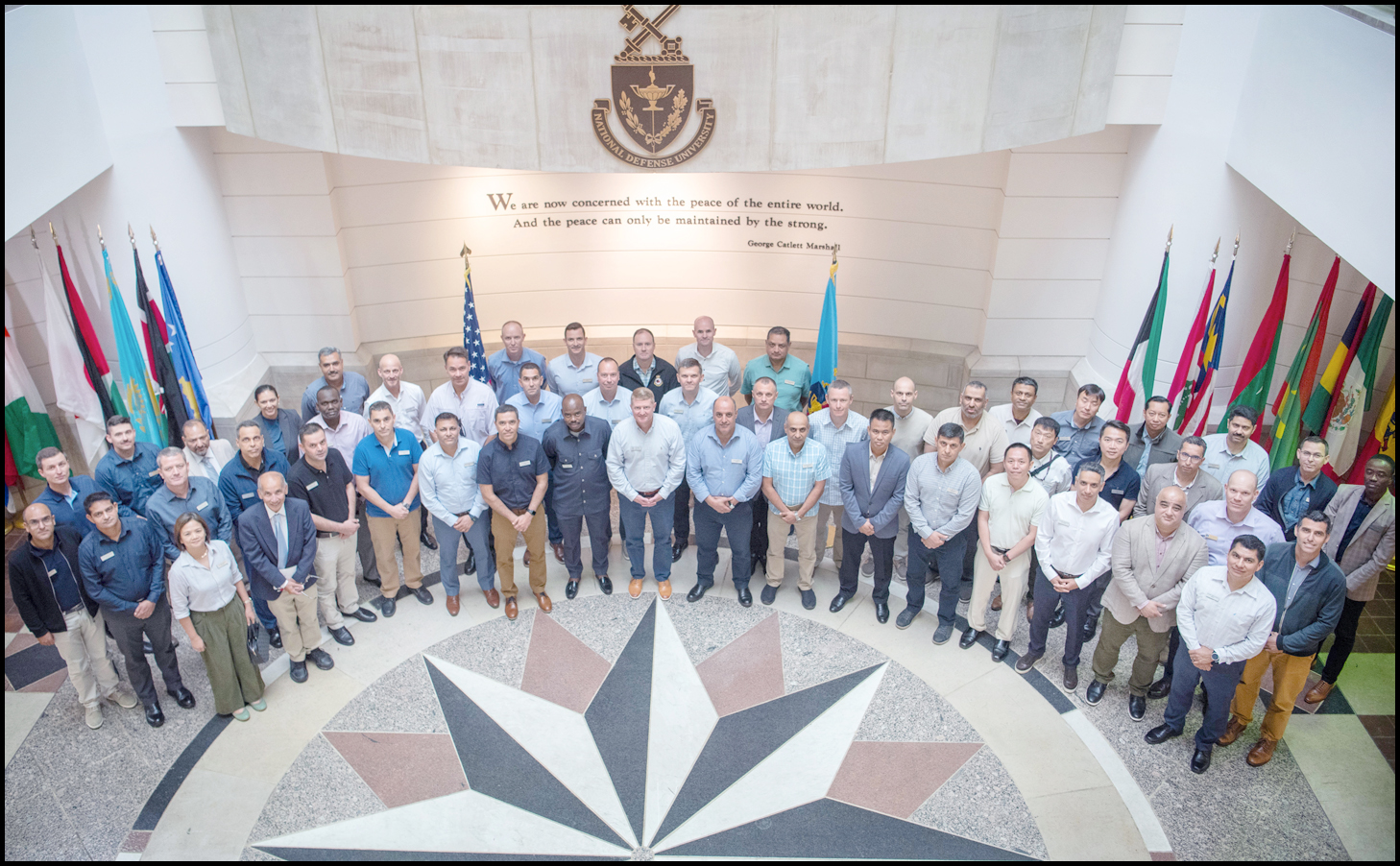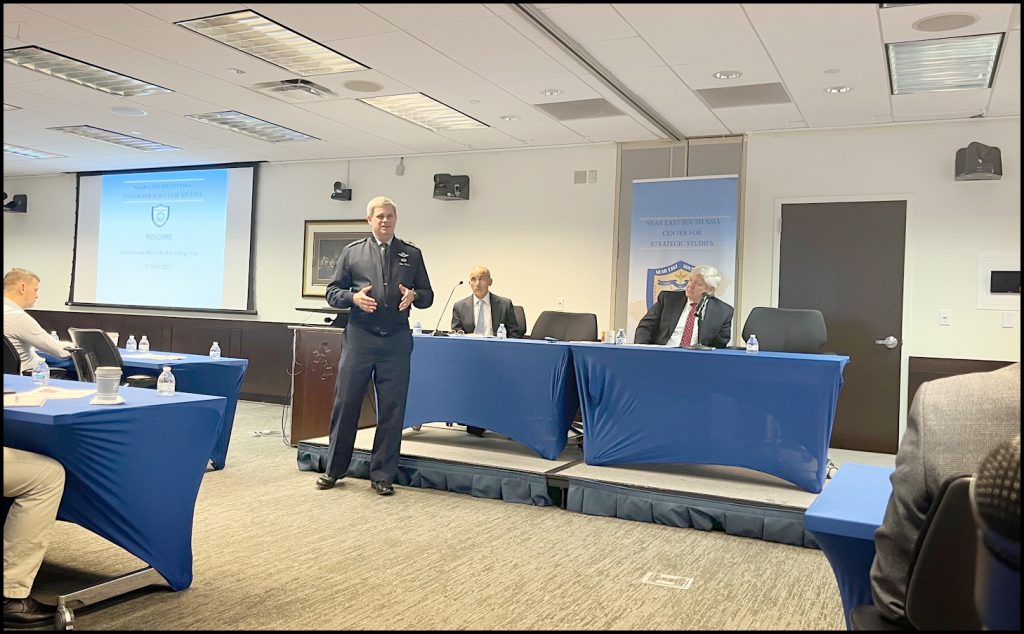 Read about the previous Air War College Seminar, held on 23 June 2022.
The views presented in this article are those of the speaker or author and do not necessarily represent the views of DoD or its components.