20 November 2020 – The seventh edition of the NESA Alumni Virtual Interview Series features Dr. Uttam Kumar Sinha for a discussion on balancing foreign policy and state security with non-traditional security, particularly climate change and water security, within a South Asia regional context. Dr. Sinha answered a wide range of questions: from the need to revisit the Indus Waters Treaty between India and Pakistan; the domestic politics of the hydro question within India; the need for hydro-diplomacy between India, Pakistan, Bangladesh, and China; and the necessity of re-balancing traditional security thinking with environmental, non-traditional security concerns. Dr. Uttam K. Sinha is a Fellow at the Manohar Parrikar Institute for Defence Studies and Analyses (MP-IDSA).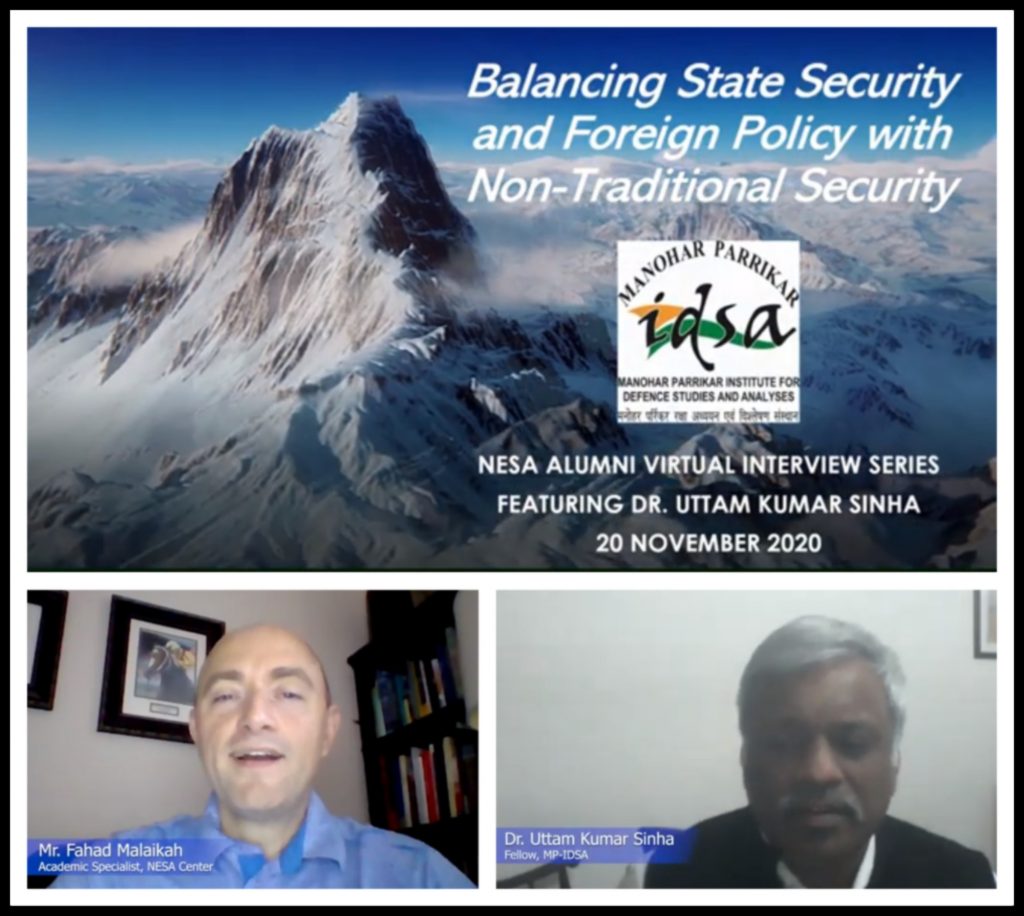 Click above to watch the interview
The views presented in this article are those of the speaker or author and do not necessarily represent the views of DoD or its components.