November 17-19, 2020 – NESA held an International Military Officers' Forum (IMOF) seminar themed "Great Power Competition and Implications for Central Command's Region." The three day seminar featured internationally-recognized scholar-practitioners on the NESA Center faculty and elsewhere. The program was designed to educate over 150 foreign military officers stationed at U.S. Central Command as well as those assigned to the Joint Chiefs of Staff and U.S. Special Operations Command. The seminar dove into the contours of the emerging great power competition between the United States, Russia, and China and explored the implications for the U.S. Central Command in its area of responsibility.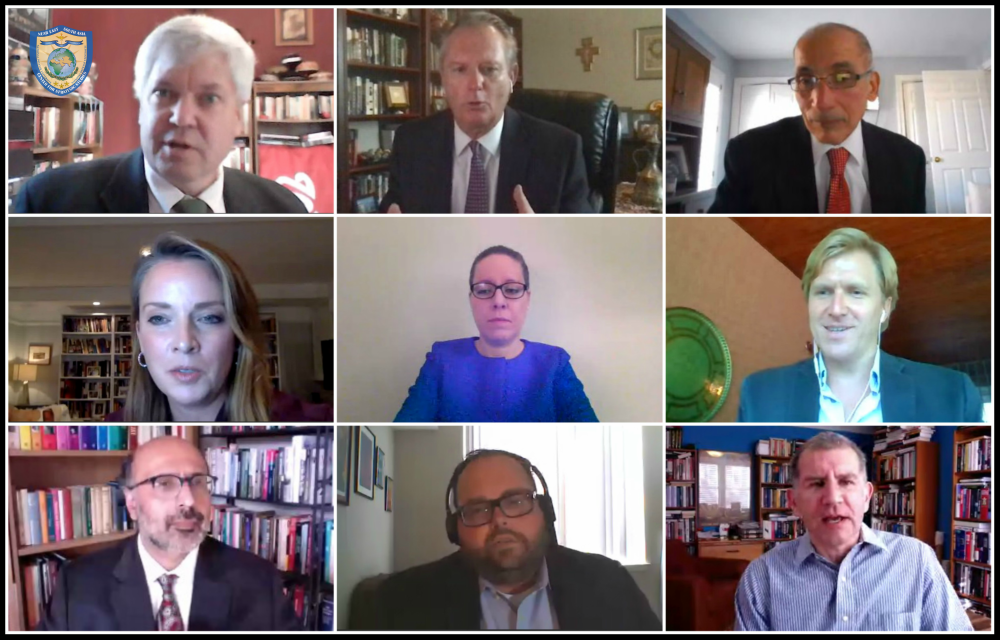 NESA Professor Dr. Richard Russell moderated the events and kicked off the series by setting the scene on the great power competition under the Biden Administration. Panelists included Mr. Elbright Colby, Co-Founder of the Marathon Initiative, Senior Fellow Dr. Kenneth Pollock and Resident Fellow Dr. Karen Young at the American Enterprise Institute, NESA Academic Dean Dr. Roger Kangas, NESA Research Fellow Mr. Jeffrey Payne, and NESA distinguished professors Hassan Abbas, Gawdat Bahgat, and Brianne Todd. Mr. Colby and Dr. Pollock's topic "U.S. National Security Strategy's Great Power Competition and Impact on Central Command" focused on the United State's role in the Middle East and how that affects China's strive for regional hegemony, and Russian and Iranian intervention. Furthermore, the virtual program included a discussion on "Russian and Chinese Security & Economic Policy in the Region" by Dr. Kangas, Dr. Young, and Mr. Payne. The panel offered open dialogue on the future of the NESA region, Russia's role in the CENTCOM region, and a comprehensive deconstruction of China's Belt and Road Initiative. NESA's distinguished professors concluded the seminar with a reflective lesson in "Regional Receptivity to Russian and Chinese Influence." The International Military Officers' Forum is a biannual program that promotes the exchange and debate of new ideas and analysis through frank, not-for-attribution discussion.
The views presented in this article are those of the speaker or author and do not necessarily represent the views of DoD or its components.