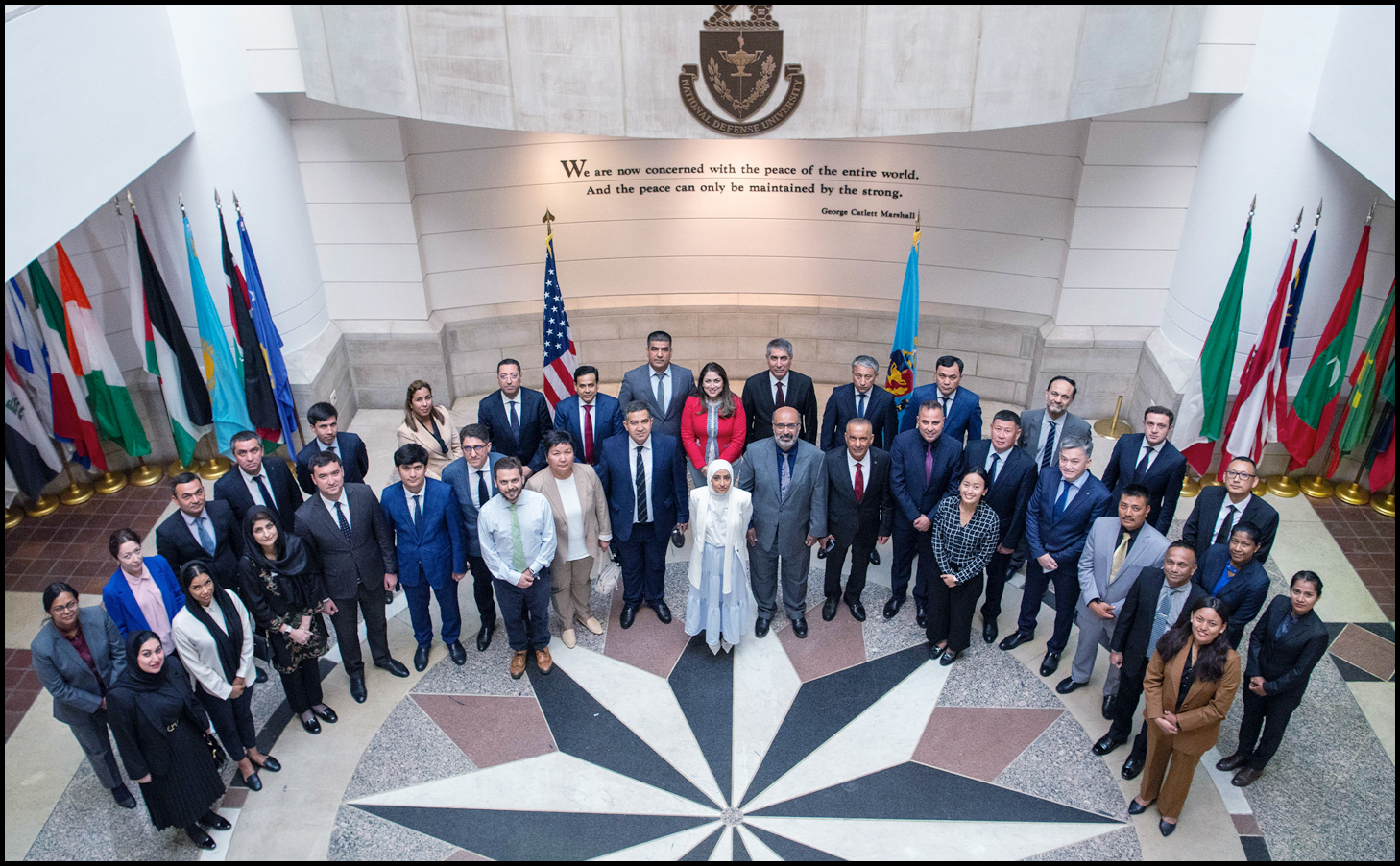 From 10–14 July 2023, in Washington, D.C., the NESA Center for Strategic Studies hosted a seminar titled "Countering Violent Extremism and the Role of Community Policing: Best Practices." The seminar was designed to help participants evaluate and analyze the nature and dynamics of significant community policing challenges, especially in the realm of violent extremism, and deliberate on building counter-narratives to extremism.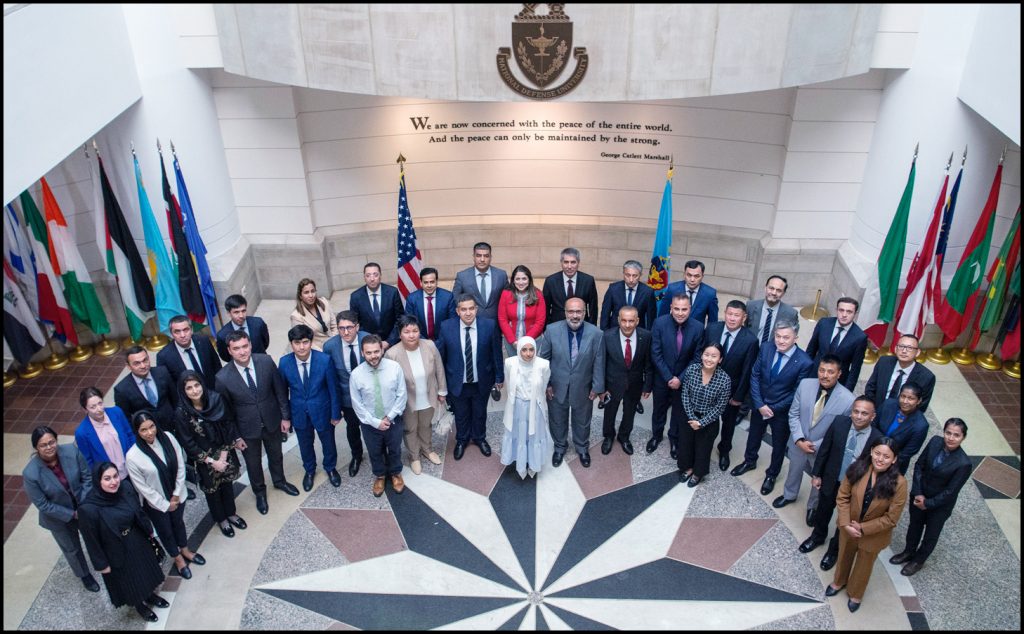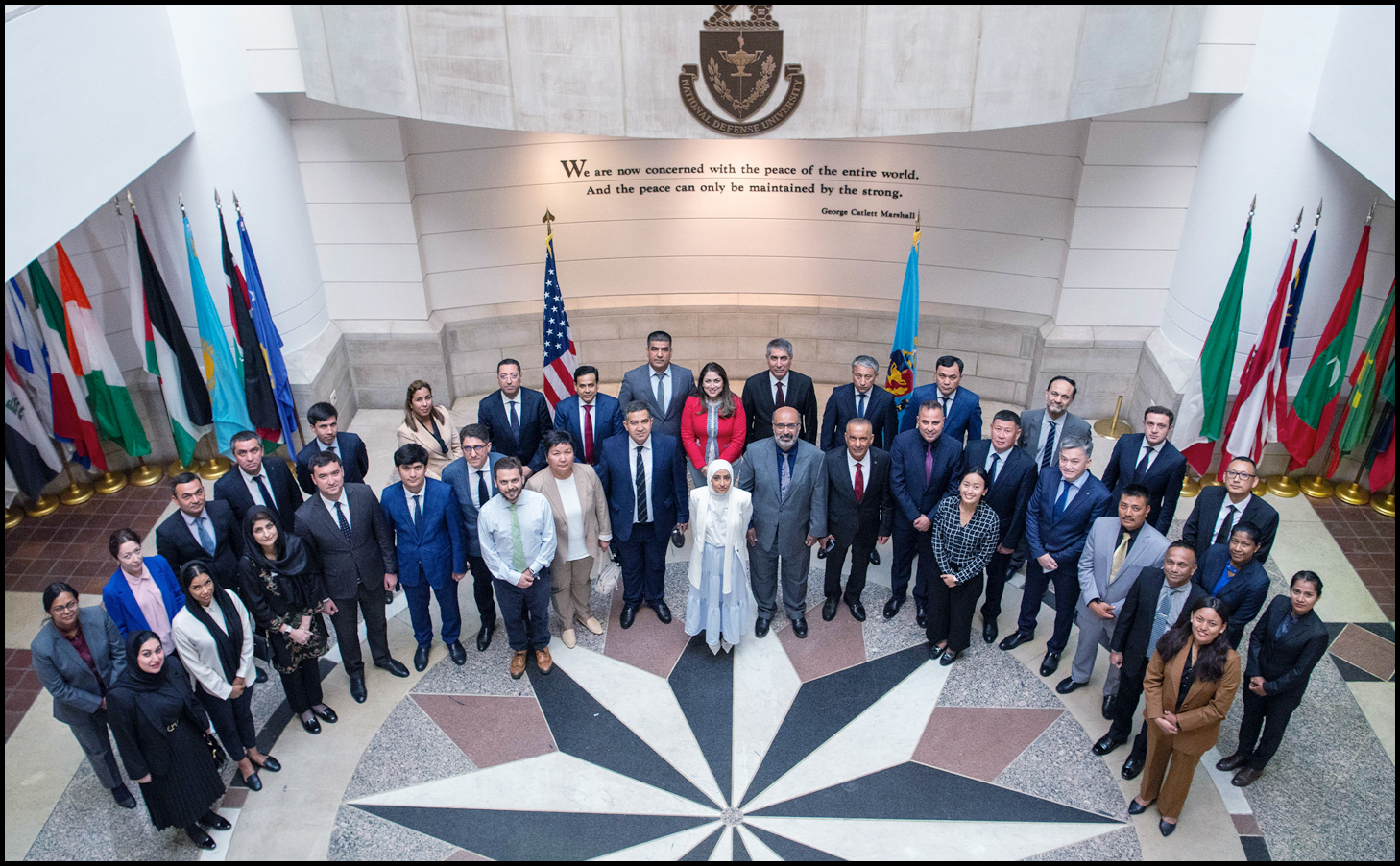 The NESA Center welcomed the group with remarks from Academic Dean Dr. Roger Kangas, Course Director and Distinguished Professor of International Relations Dr. Hassan Abbas, and Acting Director COL David Lamm (Ret.) The week started with presentations on the "Scope and Dynamics of Community Policing" with Dr. Arif Ali Khan, former Assistant Secretary, Department of Homeland Security, and Jane Townsley, former Police Chief Inspector, Advisor, and Trainer at Force International Ltd., U.K.
The following day's presentations continued with a focus on the "Dynamics of Strategies of Countering Violent Extremism" with Mehreen Farooq, Director of PQL Technical Director, Peace and Security Counterpart International; Jessalyn Walker, Director Legal Education Police Consortium, American Bar Association; and Dr. Kamran Bokhari, Senior Director of the Eurasian Security and Prosperity portfolio at the New Lines Institute. On Wednesday, the group went to tour the Basilica and then to the Crescent Islamic Centre and Mosque Al-Nabi to discuss the "Role of Interfaith and Intrafaith Harmony in Peace Building and Countering Extremism" with Haj Reza Afshar, Crescent Islamic Centre and Mosque Al-Nabi; Ibrahim Anli, Executive Director, Rumi Forum; Imam Sayyid Mohammad Baqir Kashmiri, Vice Chairman of I.M.A.M. and Representative of Jurist; and Imam Mohamad Bashar Arafat, Founder and President of Civilizations Exchange and Cooperation Foundation. On Thursday, various case studies from were presented to dig deeper into topics by Dr. Cynthia Miller-Idriss, Professor, School of Public Affairs and School of Education Department of Justice, Law and Criminology, American University; Dr. Arian Sharifi, Former Director NSC in Afghanistan, Lecturer and Associate Research Scholar, Princeton University (Virtual); Muhammad Israr, CVE Practitioner, Islamabad, Pakistan (Virtual); Dr. Willian Lawrence, Professor, American University; and Wahiduzzaman Noor, Deputy Police Commissioner Bangladesh Police.
The final day of the seminar included participant individual and group presentations on crafting a community policing strategy for countering violent extremism. His Excellency Ahmed Al Qasimi, Executive Director of Hedaya UAE delivered a Keynote speech before the concluding ceremony. The seminar was attended by two or three participants (23 participants) from each of the following 11 countries, Azerbaijan, Bahrain, Bangladesh, Bhutan, Iraq, Morocco, Nepal, Pakistan, Qatar, Sri Lanka, and the United Arab Emirates.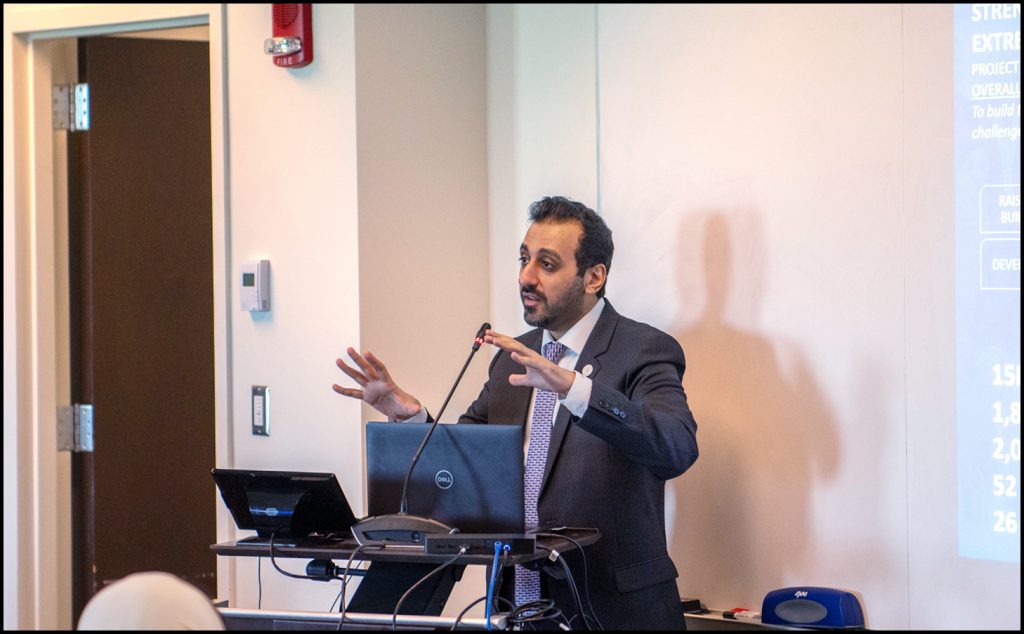 Read about the previous Community Oriented Policing and Countering Violent Extremism Seminar held in June 2022.
Community Oriented Policing & Countering Violent Extremism Seminar 2022
The views presented in this article are those of the speaker or author and do not necessarily represent the views of DoD or its components.