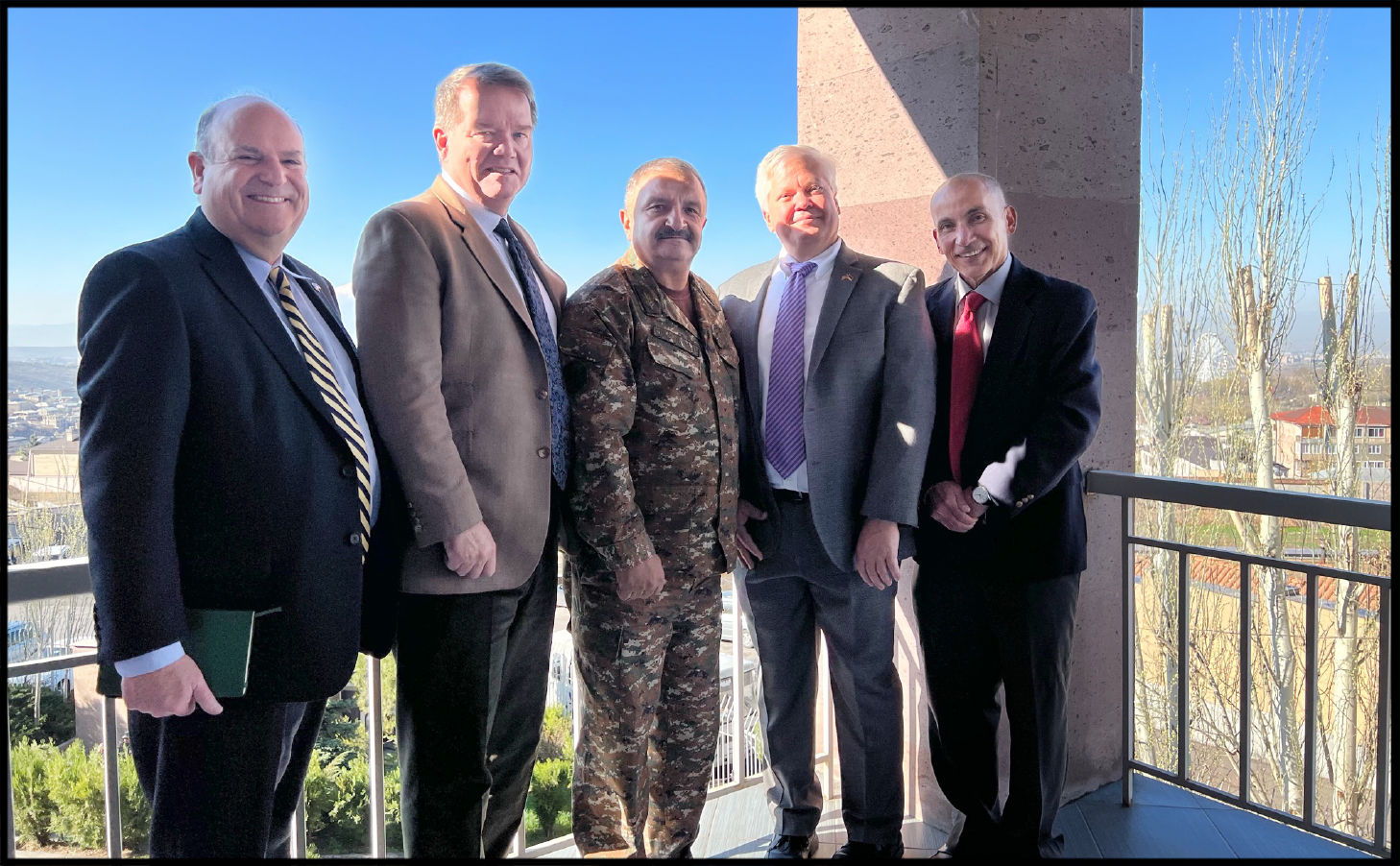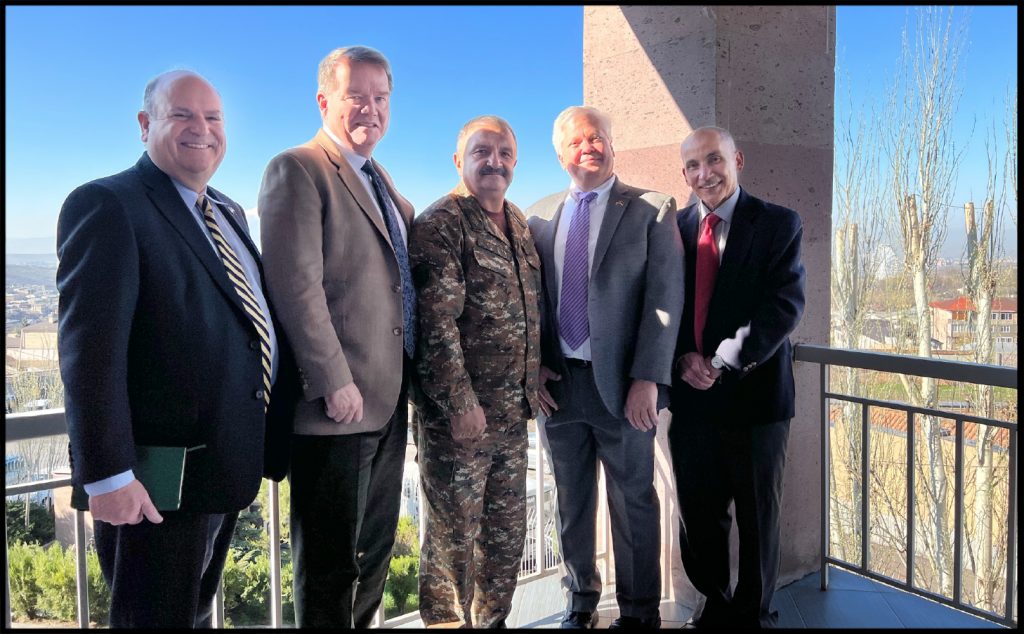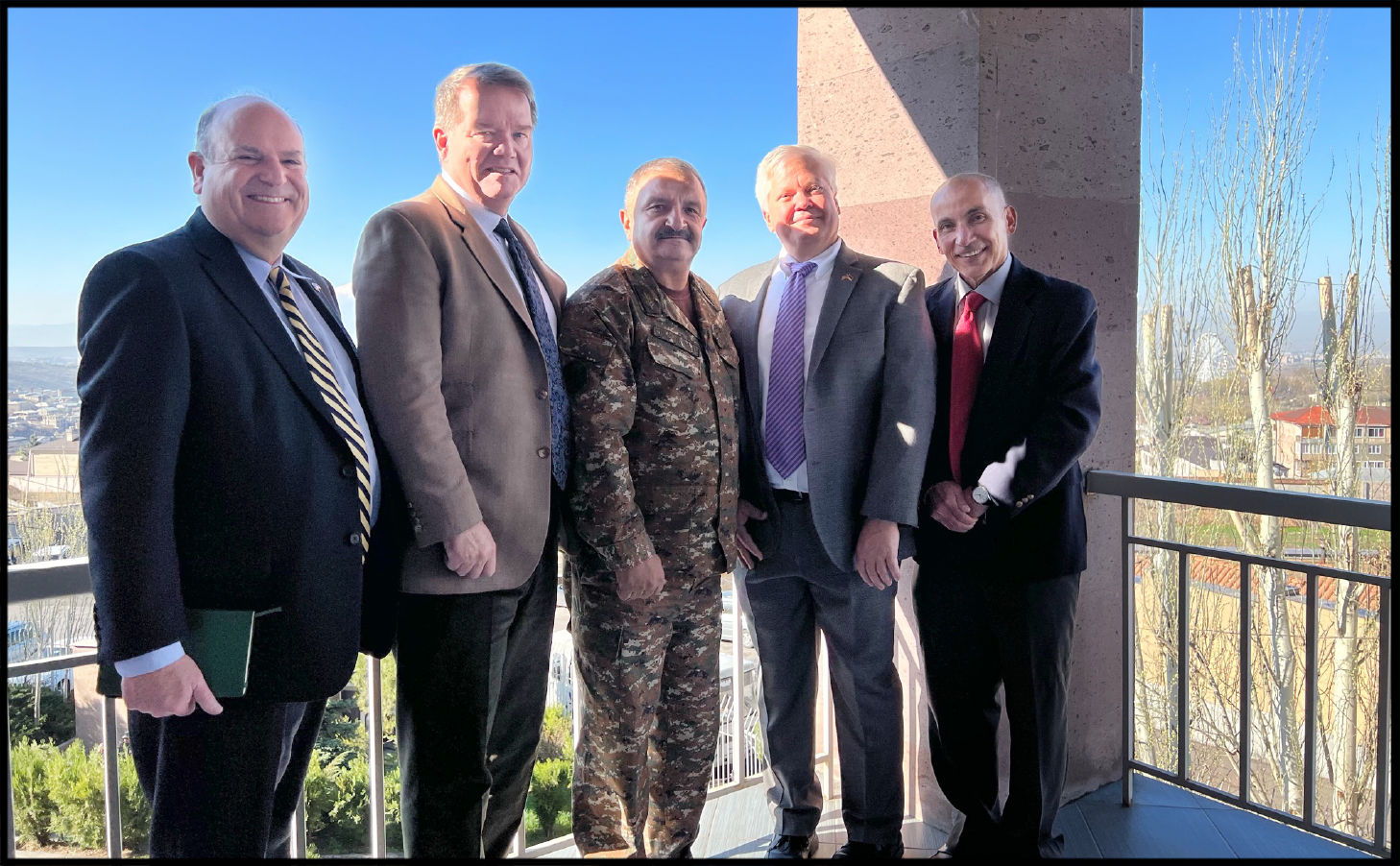 From 27–31 March 2023, Near East South Asia (NESA) Center's Academic Dean, Dr. Roger Kangas led a team consisting of Professor Dr. Gawdat Bahgat, Associate Dean Charles Marks, and Professor Richard Wiersema to Yerevan, Armenia, in order to conduct a strategic dialogue with leadership, faculty, and analysts from the Armenian National Defense Research University (NDRU), in response to their invitation.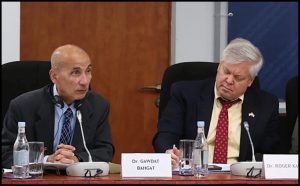 The NESA Center team presented views concerning the nature of future conflict; Turkey, Iran, and NATO roles in the South Caucasus; Russian and Chinese influence in the region; regional implications of Russia's war in Ukraine; and energy security issues. Following discussion of each topic, the approximately 40 Armenian participants then considered and debated applications of different strategic methods and approaches presented and critiqued by NESA Center faculty. In addition, the team visited the Institute for Oriental Studies, at the Armenia National Academy of Sciences, and exchanged views on regional policy and security issues with the analysts there. These engagements were sponsored through the U.S. Office of Defense Cooperation (ODC) in Yerevan and opened opportunities for future collaboration with Armenian strategic studies experts and professional military education programs.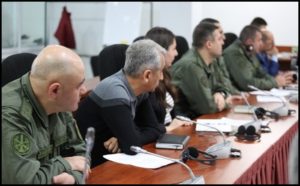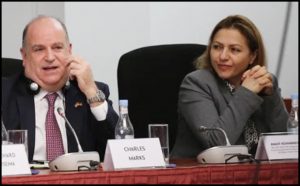 Read about the last NESA Center Strategy Seminar held in April 2022 at the Armenian National Defense Research University.
Armenian National Defense Research University Strategy Seminar
The views presented in this article are those of the speaker or author and do not necessarily represent the views of DoD or its components.