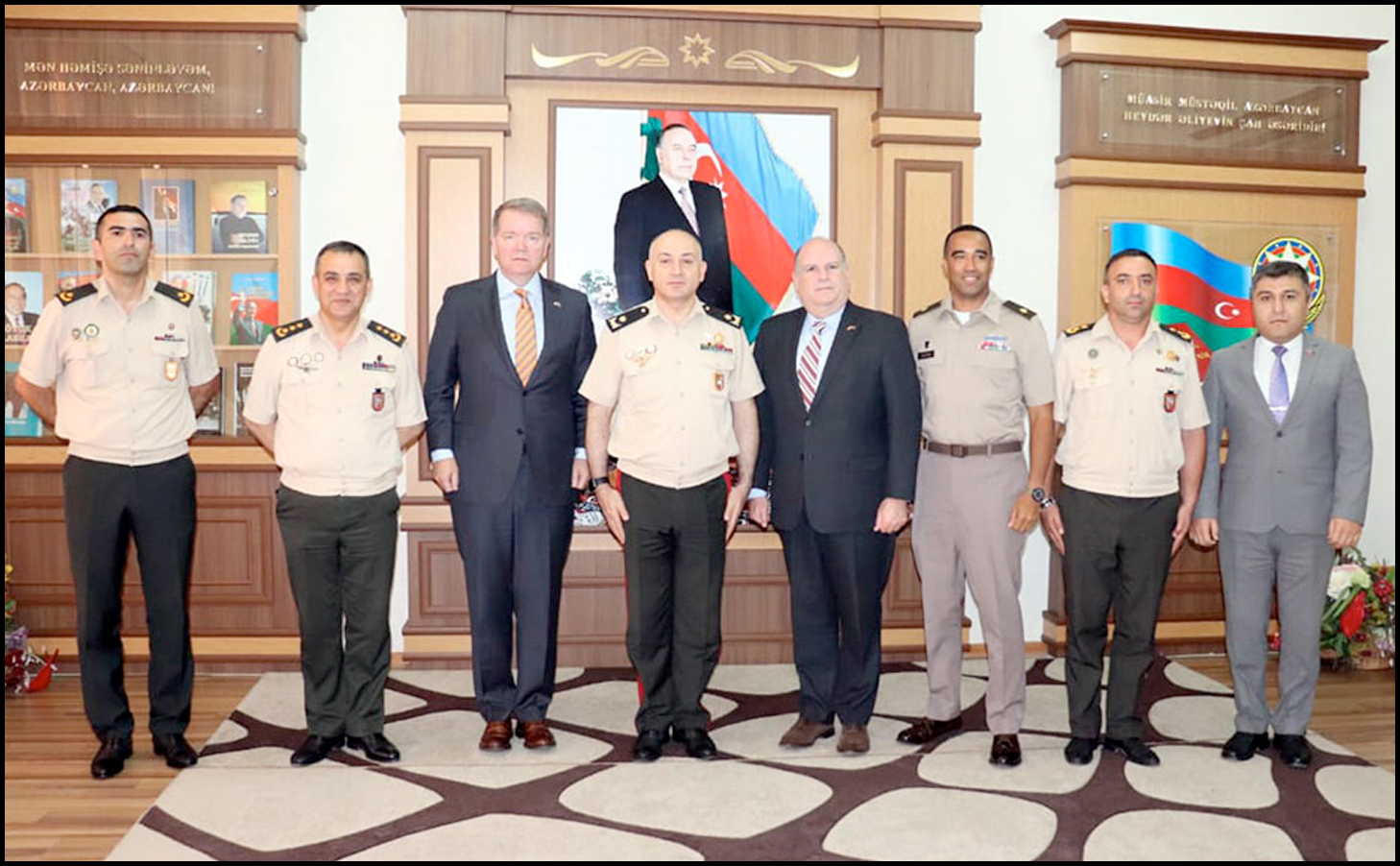 On 15 July 2023, a Near East South Asia (NESA) Center for Strategic Studies delegation composed of Professor Richard E. Wiersema and Associate Dean Charles B. Marks met with Major General Arif Hasanov, who is the Deputy Director of the National Defense University for Science and the Director of the Military Scientific Research Institute, at the recently established Azerbaijan National Defense University in Baku (July 2022). Major General Arif Hasanov was supported by the Director of the Military Management Course, Professor (Colonel) Belar Quliyev, and Professor Sedi Sadayev of the Office of International Outreach from the Ministry of Defense. The NESA delegation was supported by Major Jordan (JT) Taylor, U.S. Army, from the U.S. Office of Military Cooperation, Baku, who has been working with Azerbaijan partners to help create a standing, senior professional military education relationship.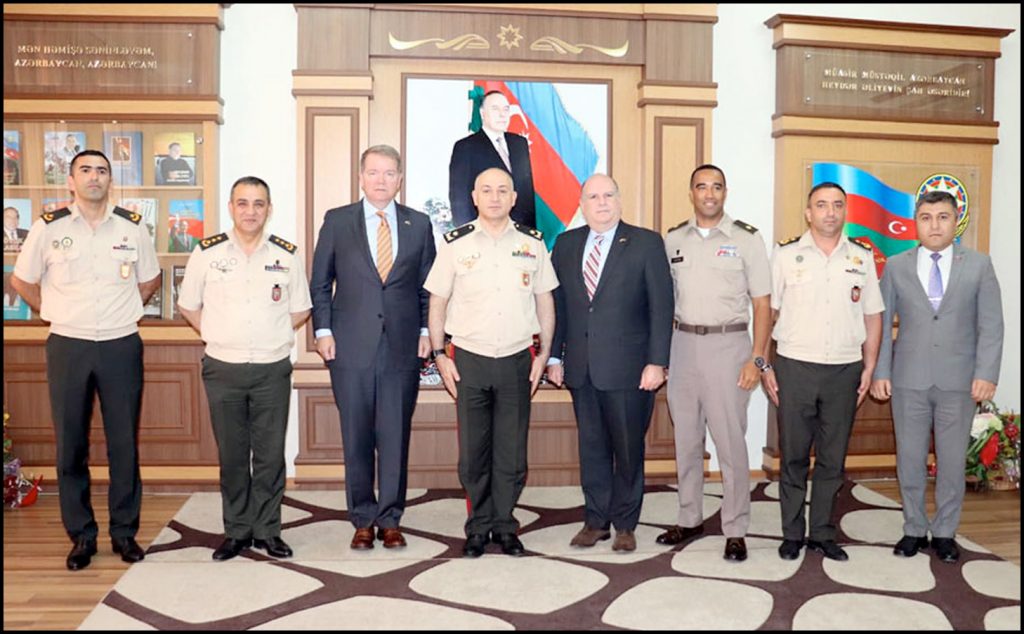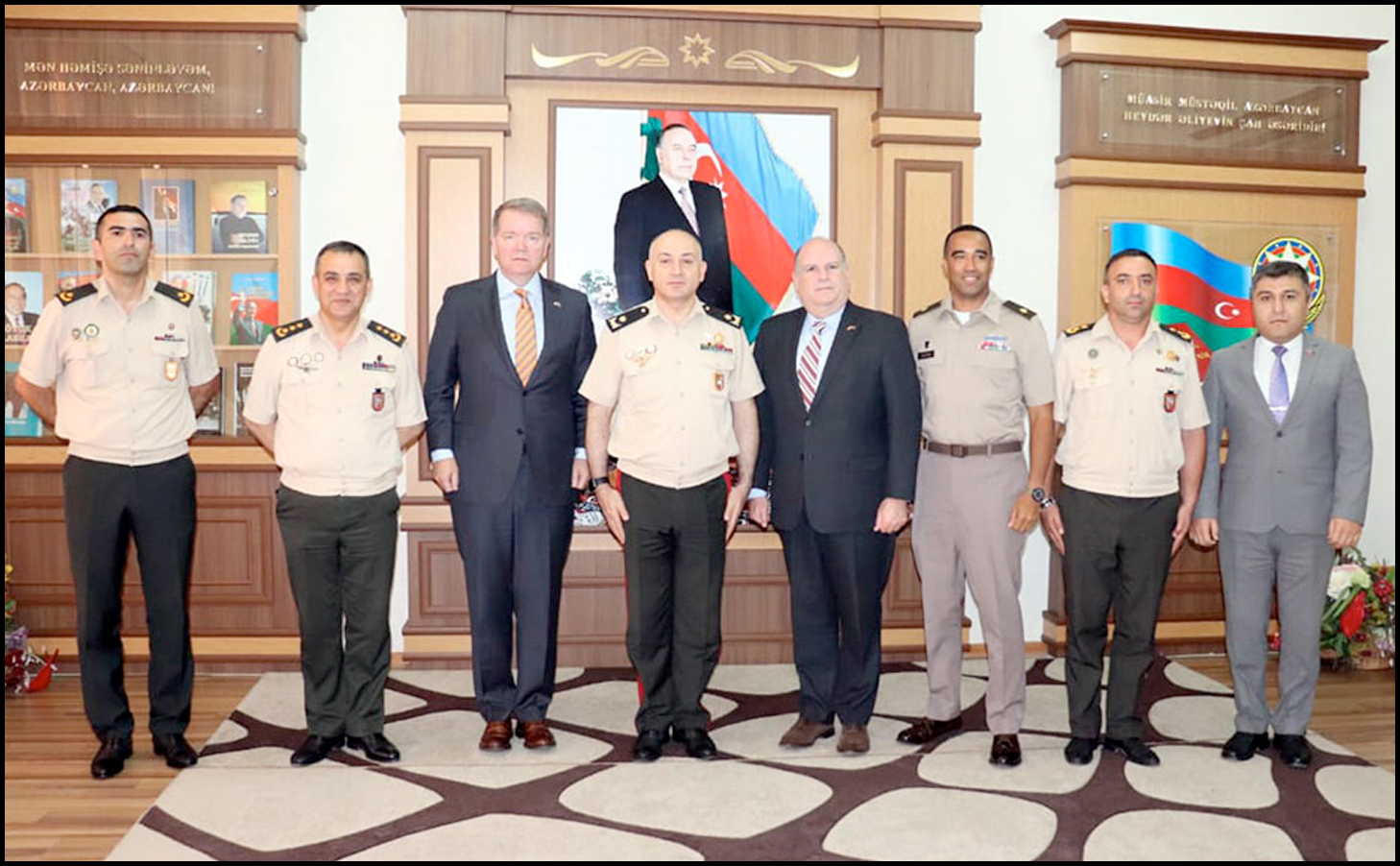 The talks focused on detailed information about the establishment of the new National Defense University in Baku which consolidated multiple other education institutions from the high school to the doctoral level. The main activities, structure, and upcoming tasks of the subordinate military educational institutions were reviewed and discussed. The two sides explored opportunities to expand bilateral cooperation between institutions and the prospect of developing a long-standing cooperation arrangement between the Azerbaijan National Defense University and the NESA Center. It is anticipated that this will be the first of many such visits.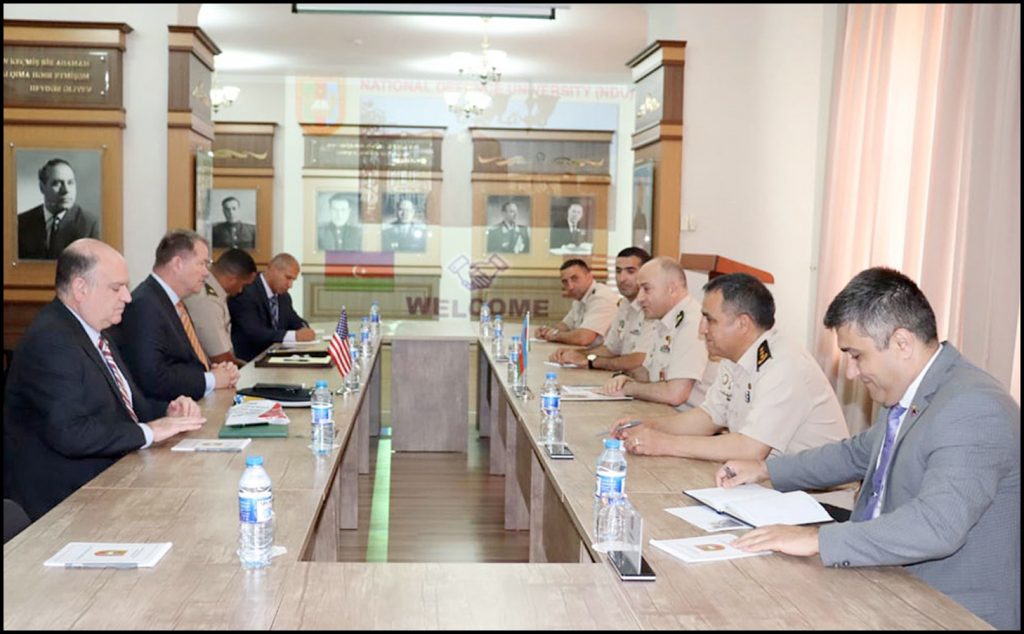 The views presented in this article are those of the speaker or author and do not necessarily represent the views of DoD or its components.