On Tuesday, 13 September 2022, to better understand the relationship between media and security, as well as ways academia can play a role, the Near East South Asia (NESA) Center for Strategic Studies, in collaboration with the Islamabad-based, think tank Jinnah Institute, convened a day-long event on "Academia, Media, and National Security in Pakistan" at the Marriott Hotel Islamabad. NESA Center Distinguished Professor Hassan Abbas served as the Course Director and co-chaired the seminar with Jinnah Institute Program Director Salman Zaidi.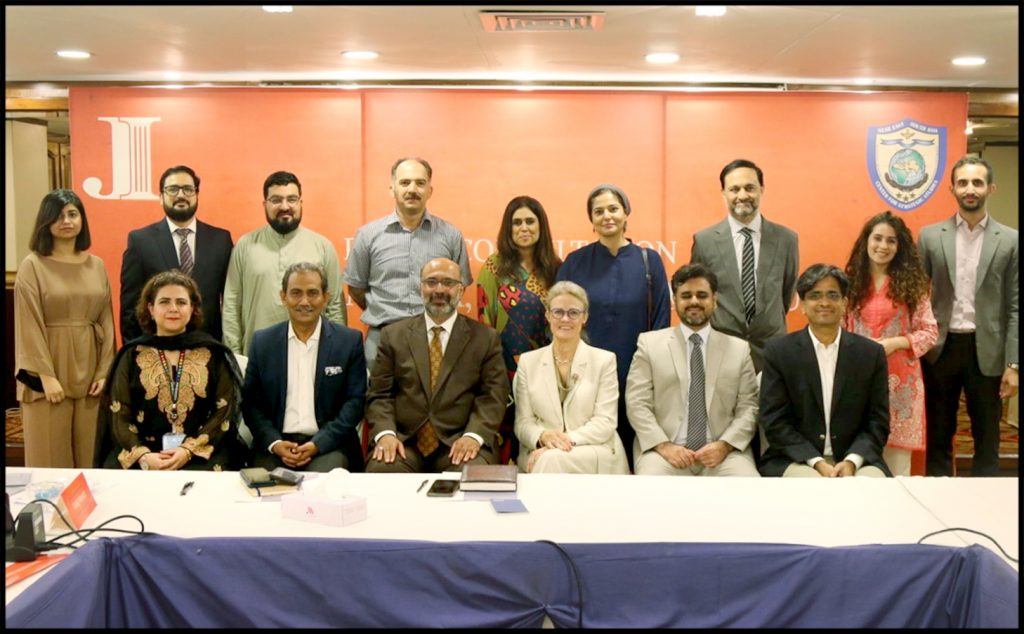 The event was attended by senior practitioners (both from police and military), policy experts, and media persons who weighed in on each session's themes. Former U.S. Assistant Secretary of State for South Asia Ambassador Robin Raphel was the keynote speaker of the seminar, offering lessons from U.S. history on the subject. Panelists included Former Chairman of National Counterterrorism Authority (NACTA) Tariq Pervez, former Director General of Counterterrorism at Inter Services Intelligence (ISI) Major General Tariq Quddus, Professor Rabia Akhtar, President of Pakistan Institute of Peace Studies Amir Rana, Deputy Inspector Generals of Police Ashfaq Khan, Mohammad Ali Babakhel, Chief Development Policy Unit of UNDP Ammara Durrani, and journalists Arifa Noor and Mehmal Sarfraz. This was a closed-door event and observed Chatham House rules. The discussions and debates were candid and thought-provoking.
The event attempted to answer a number of questions, including:
How do media and academia navigate internal security issues?
How do institutions dealing with internal security engage with media persons and policy experts?
Have success stories in security reform been covered by mainstream media?
What gaps exist between state institutions, media personnel, think tanks, and universities?
What recommendations can be made for enabling a more effective role for media and policy experts in security policy?
A detailed report based on seminar findings with short papers from panelists will be jointly published by Jinnah Institute and the NESA Center in January 2023.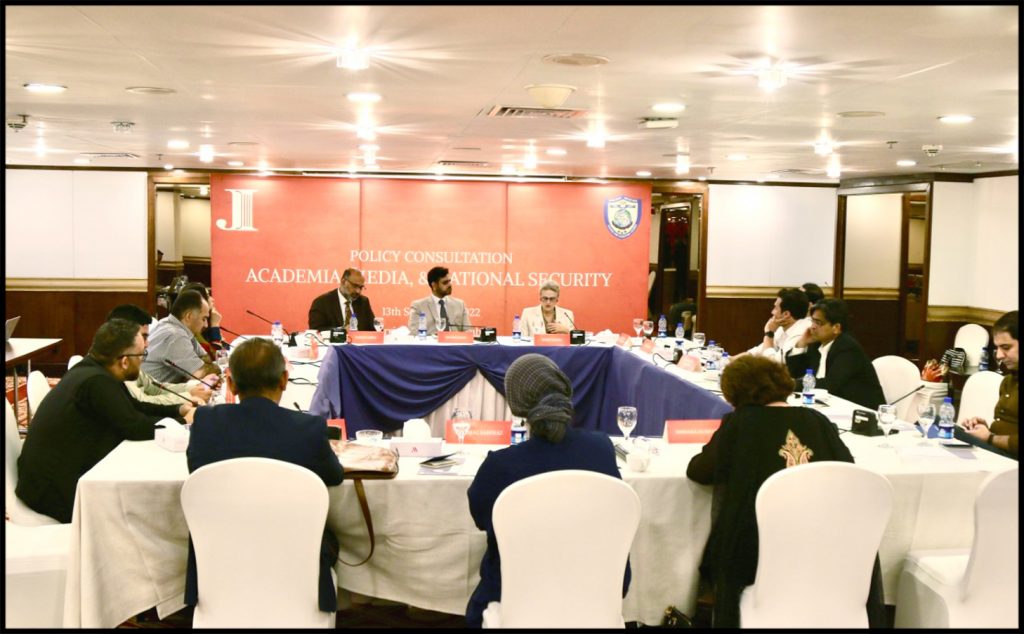 The views presented in this article are those of the speaker or author and do not necessarily represent the views of DoD or its components.