From 9 to 12 August, the Near East South Asia (NESA) Center for Strategic Studies conducted a four-day seminar titled, "Arab-Israeli Conflict: Israel/Jordan Trust to Enhance Defense and Security Cooperation Seminar" to assess ways to establish peace and security cooperation between Israel and Jordan. The seminar was designed to offer a unique forum for discussing strategic issues directly with Israeli and Jordanian counterparts from the NESA Region, U.S. government officials, subject-matter experts, scholars, and advisors.
The seminar consisted of eight distinct sessions. Specific themes of the event included countering violent extremist organizations, drones and border security, maritime and water security, and cyber security and artificial intelligence.
The Israel-Jordan Defense Seminar was conducted in English, with simultaneous interpretation available in Hebrew and Arabic to facilitate conversation between all regional experts. It was held under the Chatham House Rule to encourage open and frank discussion. The seminar was facilitated by Dr. Michael Sharnoff and featured LTG (ret) Terry Wolff and Academic Dean Dr. Roger Kangas.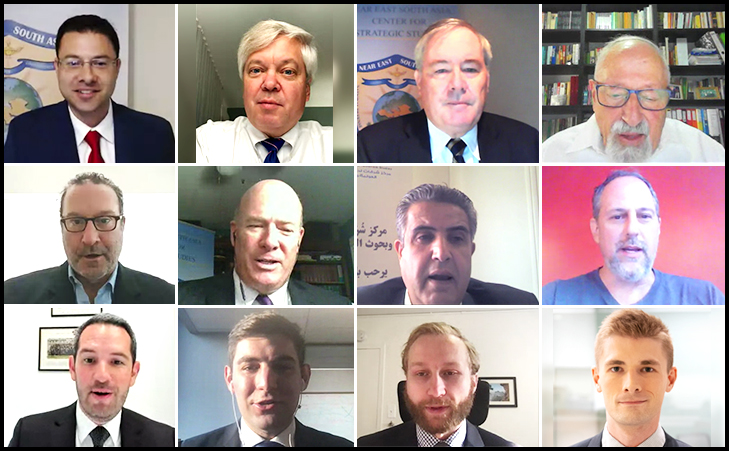 The views presented in this article are those of the speaker or author and do not necessarily represent the views of DoD or its components.