From 16 to 18 August 2021, experts from the Near East South Asia (NESA) Center for Strategic Studies arranged a three-day virtual seminar with 23 distinguished Omani diplomats to exchange their perspectives of the ongoing opportunities and challenges in the Middle East writ large. The overarching objective of this seminar was to promote mutual cooperation and shared perspectives of the emerging strategic landscape.
The Sultanate of Oman is one of the United States' closest partners in the Middle East. The two countries signed the Treaty of Amity and Commerce in 1833 and established diplomatic relations in 1972. In 2009, the United States and Oman signed a free trade agreement, which has further expanded economic and political partnerships between the two nations.
The NESA Center for Strategic Studies enhanced its strong relationship with the Sultanate of Oman, discussing the U.S. perspective on events and the future balance in the Middle East, while learning from the Omani partners. The region was discussed in great depth, including subjects like Great Power Competition, technology and national security, the impact of COVID-19, and the next steps for the Middle East.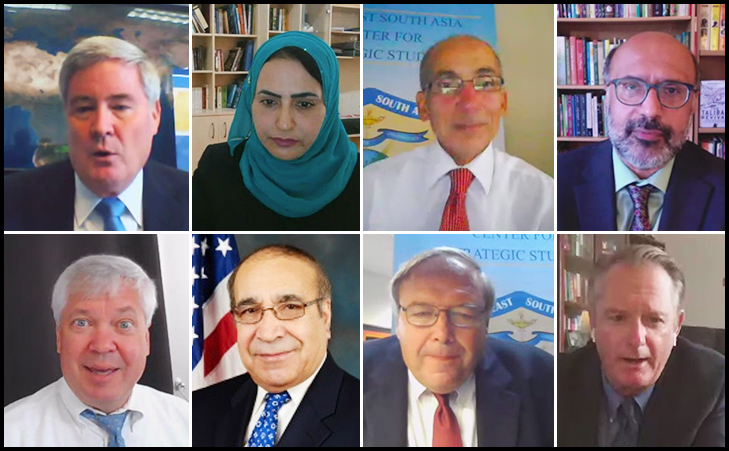 The views presented in this article are those of the speaker or author and do not necessarily represent the views of DoD or its components.