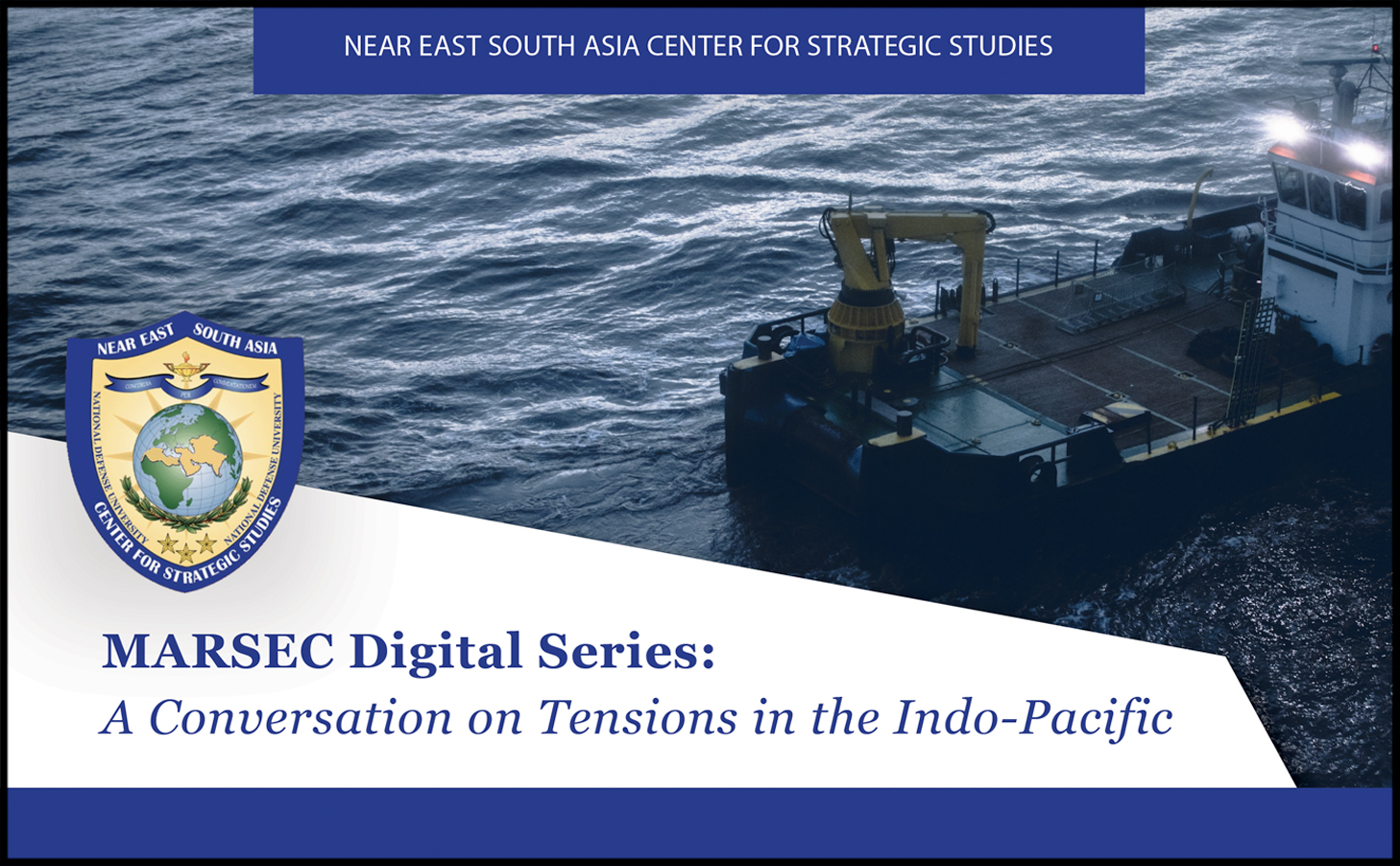 On Thursday, 6 April 2023, the Near East South Asia (NESA) Center for Strategic Studies hosted a digital chat with 25 NESA alumni on "Tensions in the Indo-Pacific." Assistant Professor Jeffrey Payne led the conversation that marks the first of what will be an ongoing set of digital conversations focused on maritime security issues and the state of the Indo-Pacific.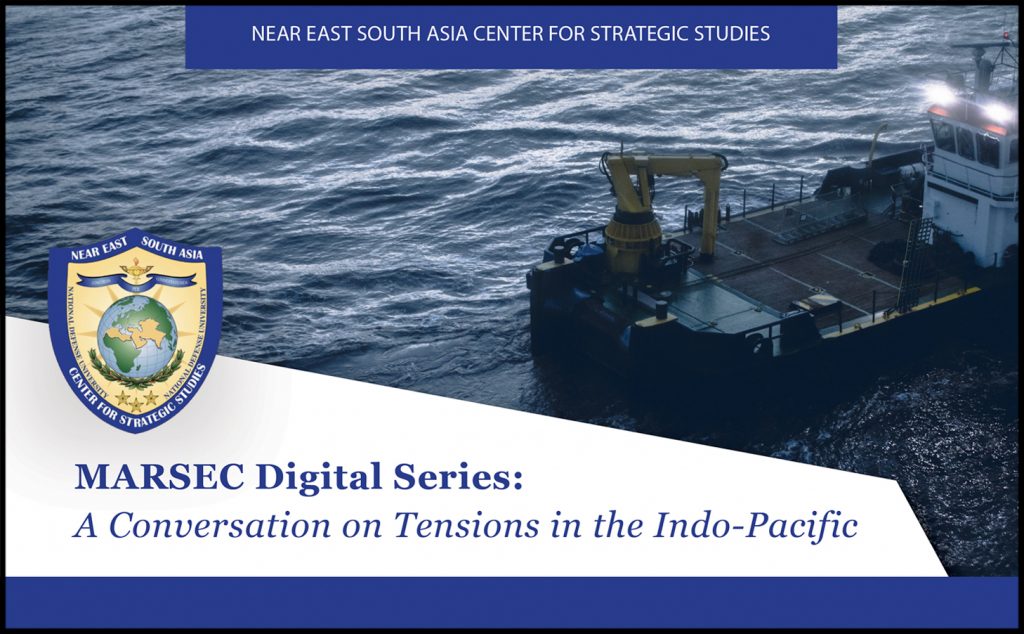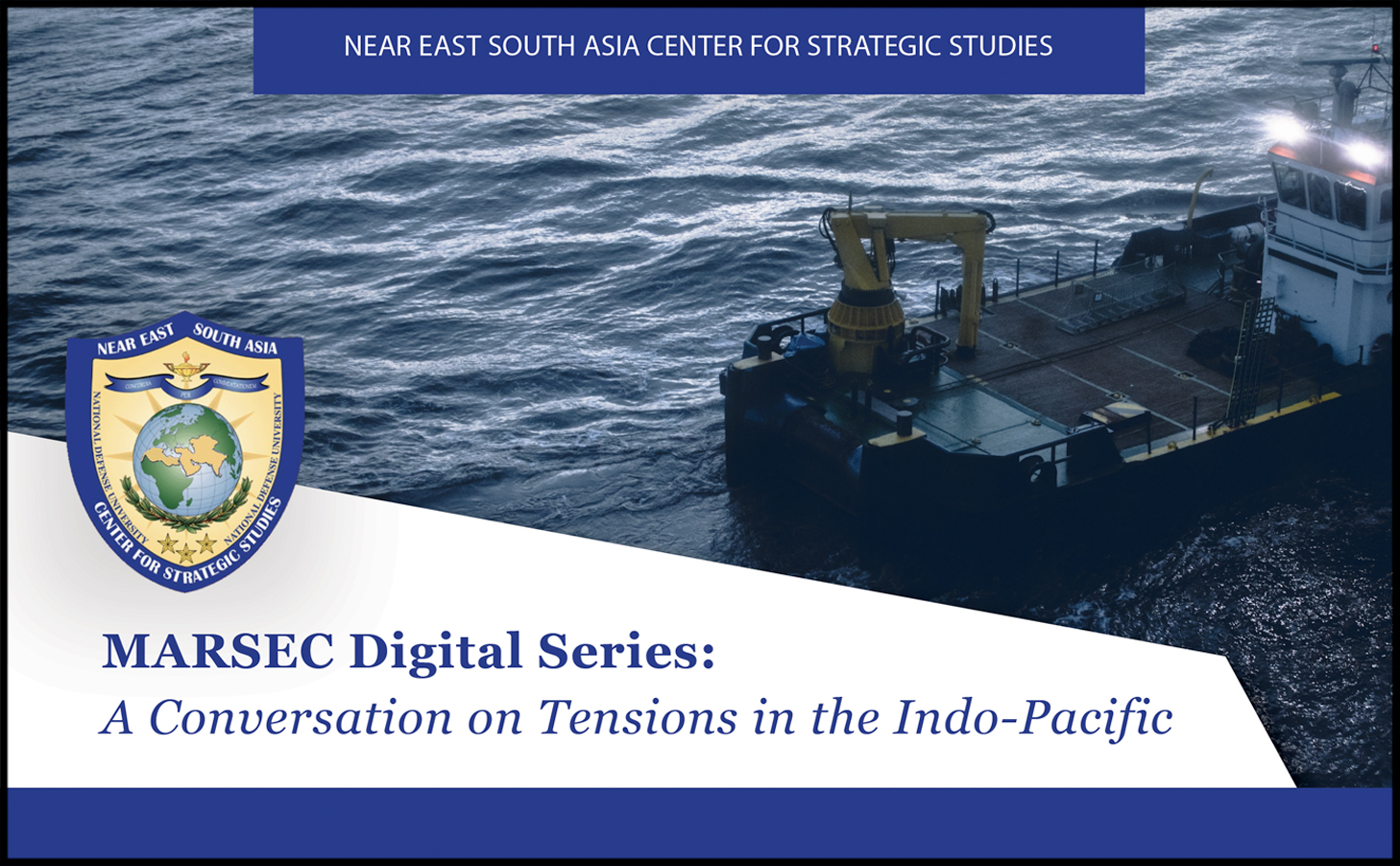 All interested alumni of the NESA Center were welcome to join this group and recommend future topics of conversation. Over the coming months, the NESA Center will initiate more discussions on additional themes.
NESA Center Maritime Security Resources:
The views presented in this article are those of the speaker or author and do not necessarily represent the views of DoD or its components.