From 16–18 August 2023, the Near East South Asia (NESA) Center for Strategic Studies, the Pacific Forum, and Daniel K. Inouye Asia-Pacific Center for Security Studies (DKI APCSS) hosted the Quadrilateral Critical and Emerging Technology Forum in San Diego, California. The forum was sponsored by a grouping of institutions from throughout the Quad member states and featured participants representing industry, academic institutions, research laboratories, government offices, and think tanks.  Discussions focused on ways that the Quad member states can enhance cooperation amongst them on key technology, how the Quad can facilitate technology-related public goods for the Indo-Pacific region, and how information sharing and domain awareness can be furthered by the Quad. Dr. Roger Kangas (NESA Center Academic Dean) kicked off the event, which was chaired by Jeffrey Payne (NESA Center Assistant Professor) and John Hemmings (Pacific Forum Senior Director for Indo-Pacific Foreign and Security Policy).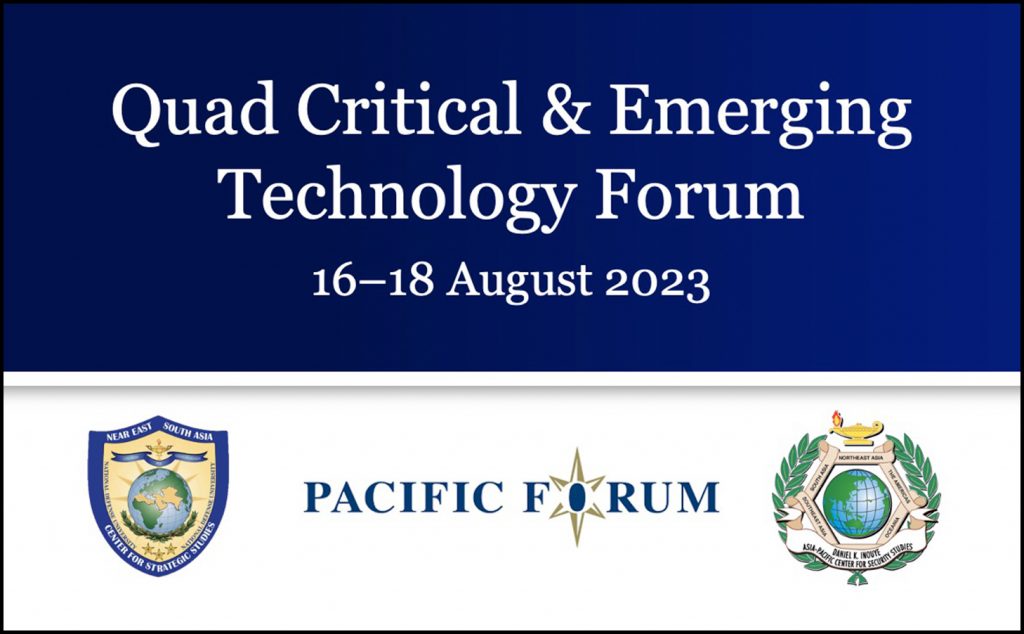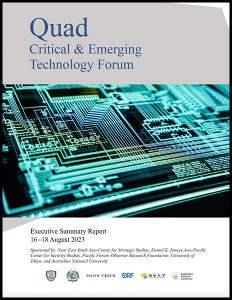 Read the report which includes an executive summary, recommendations, agenda, session information, breakout scenarios, and group results. Quad Critical and Emerging Technology Forum Report [PDF]
For media queries, contact NESA's Media and Communications Department through the website contact form. For additional information about the NESA Center, visit NESA-center.org. 
The views presented in this article are those of the speaker or author and do not necessarily represent the views of DoD or its components.