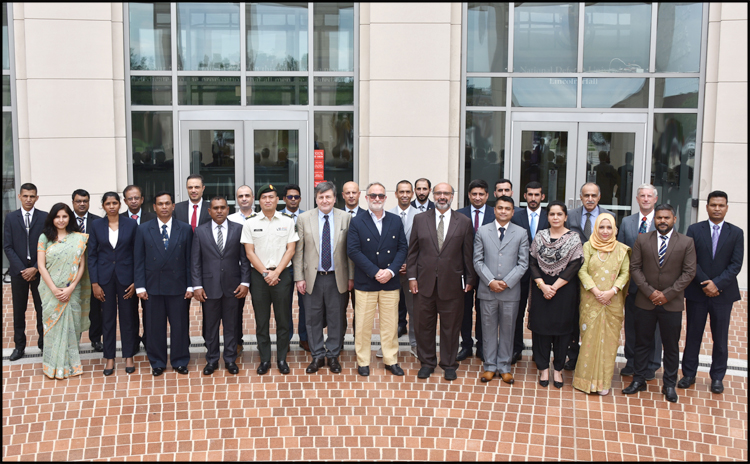 From 14–18 August 2023, the Near East South Asia (NESA) Center for Strategic Studies conducted a Cyber Security and Law Enforcement Seminar titled "The Challenge of Cybercrime and Hacktivism." The five-day workshop was held in Washington, D.C. It was designed to help participants evaluate and analyze the nature and dynamics of cyber security with a particular focus on cybercrimes and law enforcement.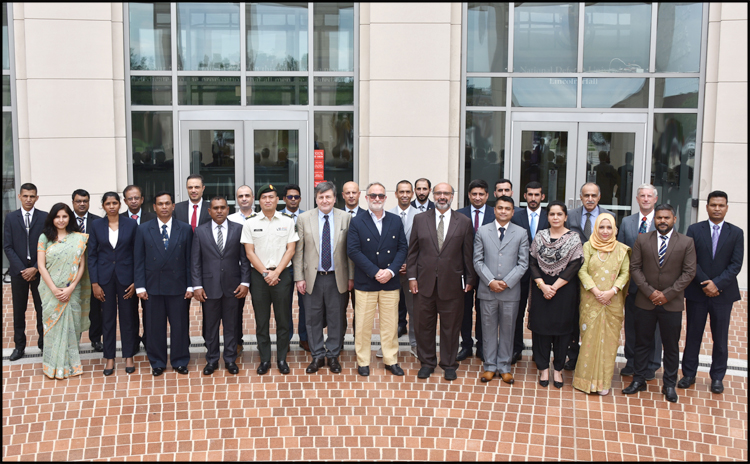 The seminar began with a NESA Center welcome by Course Director Distinguished Professor Dr. Hassan Abbas and Academic Dean Dr. Roger Kangas. The first couple of days centered on the scope and dynamics of cybercrime and the strategies of tackling cybercrime with Dr. Sasha O'Connell, Professor, American University; Victor Vartanian, Special Agent (Ret.), Department of U.S. Homeland Security; Wahiduzzaman Noor, Deputy Police Commissioner, Bangladesh Police; Professor Marco Odello, Aberystwyth University, UK; INTERPOL; Dr. Ali Naqvi, CEO American Institute of Artificial Intelligence; and Michael Dombrowski, Senior Vice President, National Security Growth.
Midweek, on Wednesday, the group toured the National Law Enforcement Museum in Washington, D.C. On Thursday morning the seminar covered cybercrime challenges, geopolitics, technology, U.S. cybersecurity policy, cyberattacks, intelligence, and Wikileaks with Shaun Waterman, Journalist, Newsweek; Rishi Iyengar, Reporter, Foreign Policy; Cheri Caddy, Deputy Assistant National Cyber Director, Cyber and Technology R&D; and Dr. Kamran Bokhari, Senior Director of the Eurasian Security and Prosperity Portfolio at the New Lines Institute.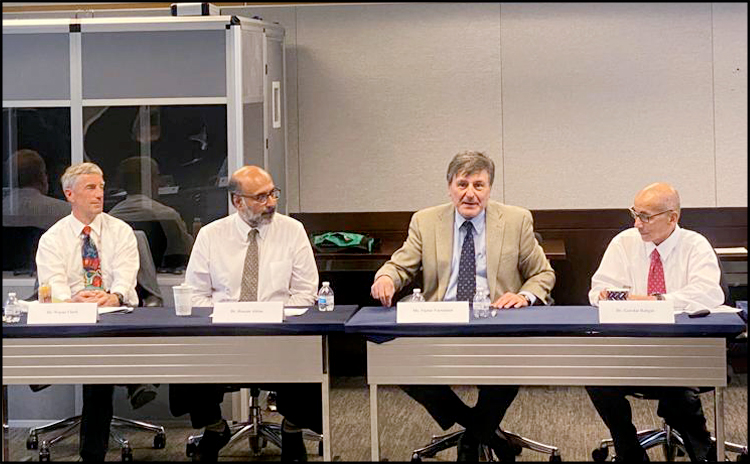 The course ended with participant presentations on crafting a cyber security strategy and a keynote lecture on cyber security education with Dr. Cassandra Lewis, Chancellor, College of Information and Cyberspace. There were a total of 10 sessions, which began with expert presentations and ended with guided discussions with the entire group. The sessions were moderated by NESA Center faculty members including Dr. Hassan Abbas, Dr. Gawdat Bahgat, and Dr. Wayne Clarke. Acting Director COL David Lamm, USA (Ret.) offered the concluding remarks and handed over certificates on the final day. The course included 23 participants with representatives from Armenia, Bahrain, Bangladesh, India, Lebanon, Maldives, Nepal, Pakistan, Saudi Arabia, Sri Lanka, and Türkiye.
Read about the previous cyber security seminar held in June 2023.
The views presented in this article are those of the speaker or author and do not necessarily represent the views of DoD or its components.