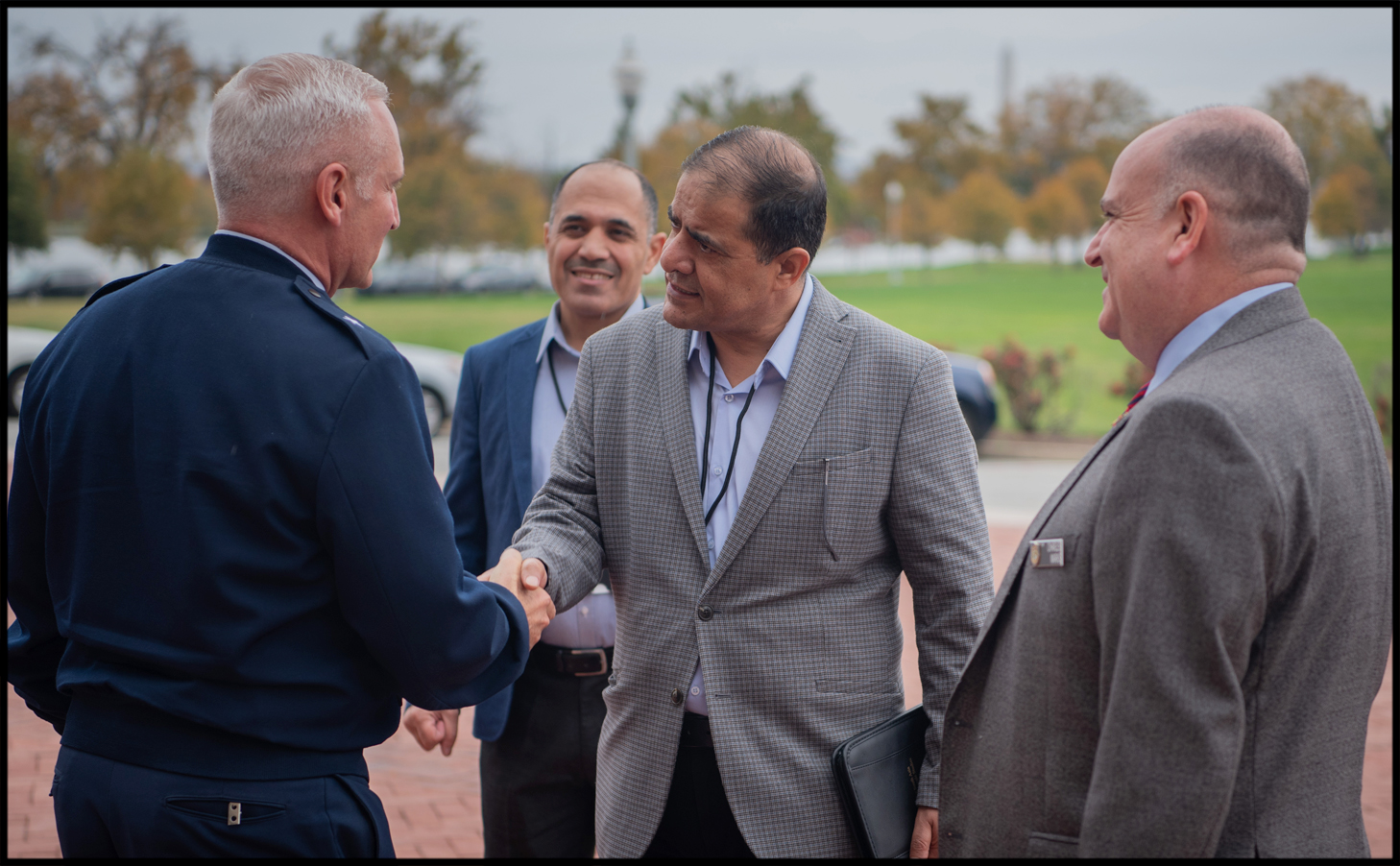 From 25–27 October 2022, The Near East South Asia (NESA) Center for Strategic Studies hosted a visit by Brigadier General Azzam Irsheid Alrawahneh, the recently appointed Commandant of the Royal Jordanian National Defense College (RJNDC). Brigadier General Alrawahneh was accompanied by the RJNDC Faculty Director, two officers from the Jordanian Center for Counter Terrorism and Extremism, and the Jordanian Deputy Defense Attache to the United States.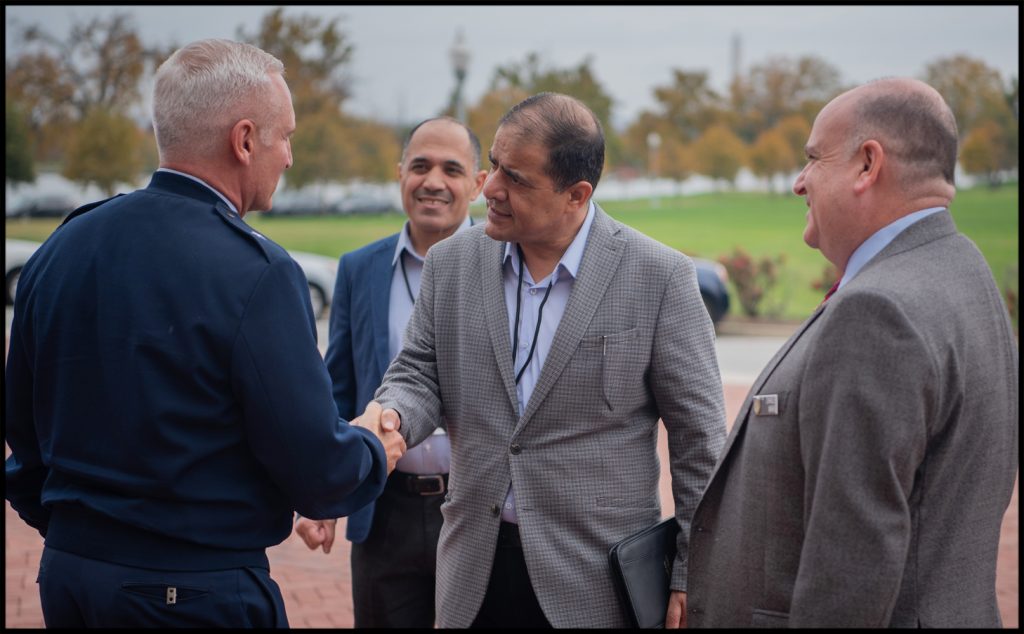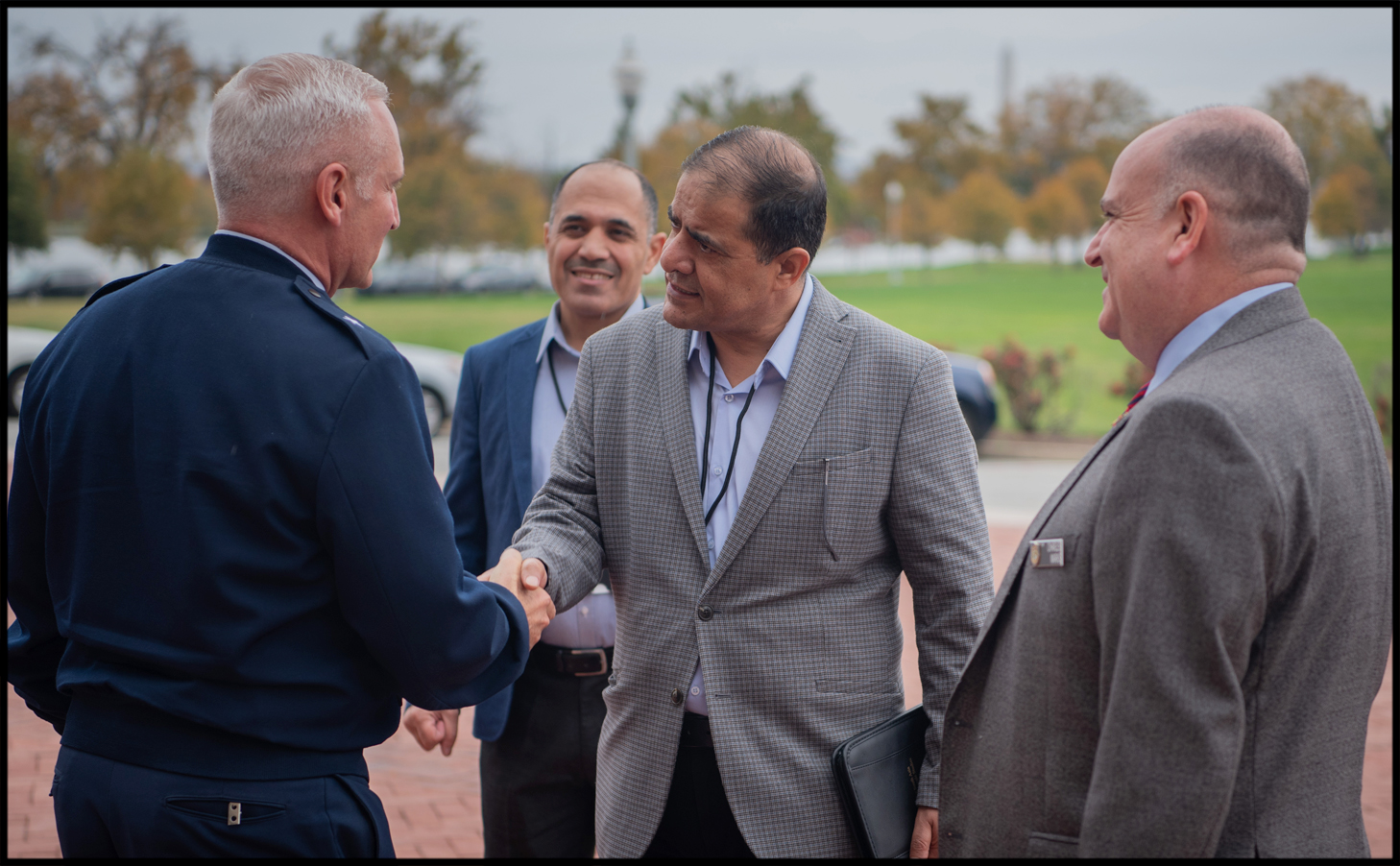 The delegation was welcomed by National Defense University (NDU) President, LTG Michael Plehn, and enjoyed open and constructive discussions with faculty and senior leaders at the NESA Center, the National War College, the Eisenhower School, the College of International Security Affairs, the Institute for National Strategic Studies, and the Center for Applied Strategic Learning.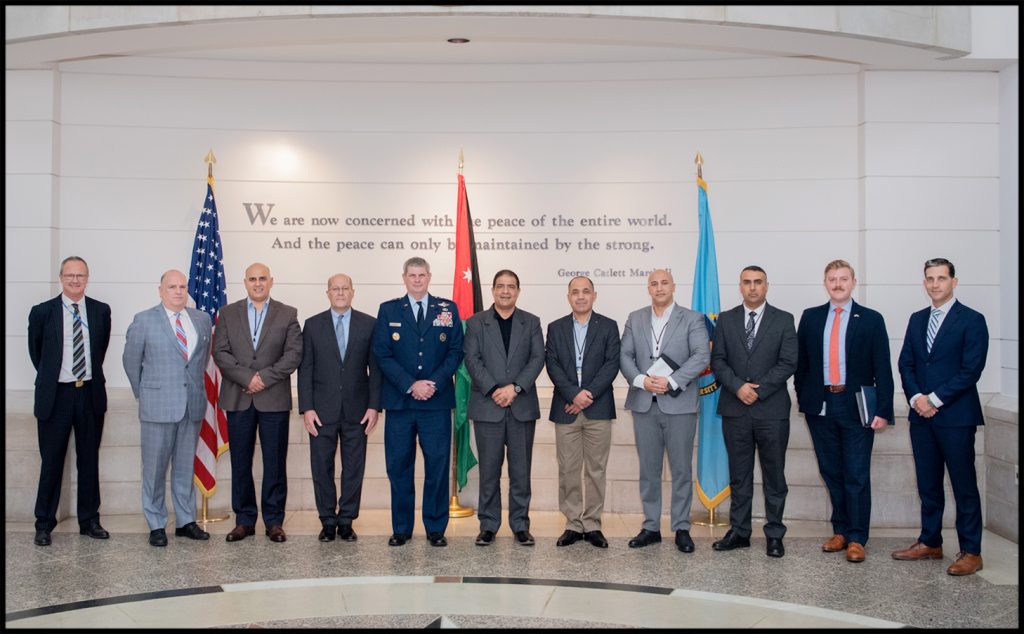 Discussions encompassed curriculum development, RJNDC capacity building, student and faculty interactions, and broader collaboration on regional security issues. It was concluded that a committed partnership arrangement between the NESA Center and RJNDC could significantly enhance Regional Security initiatives. NESA Center Associate Dean Charles Marks and Professor Richard Wiersema will take the lead in developing and synchronizing a closer relationship between the RJNDC and National Defense University components.  
The views presented in this article are those of the speaker or author and do not necessarily represent the views of DoD or its components.